County Durham primary pupils have been learning how to make music in the great outdoors.
In order to ensure that music lessons can go ahead safely amid the coronavirus pandemic, East Stanley School has taken its lessons outside.
The move outdoors means none of its Year 5 pupils have had to miss out on their ukulele lessons as well as allowing pupils to practise safely.
The weekly lessons are delivered by Durham Music Service to 32 pupils in the year group.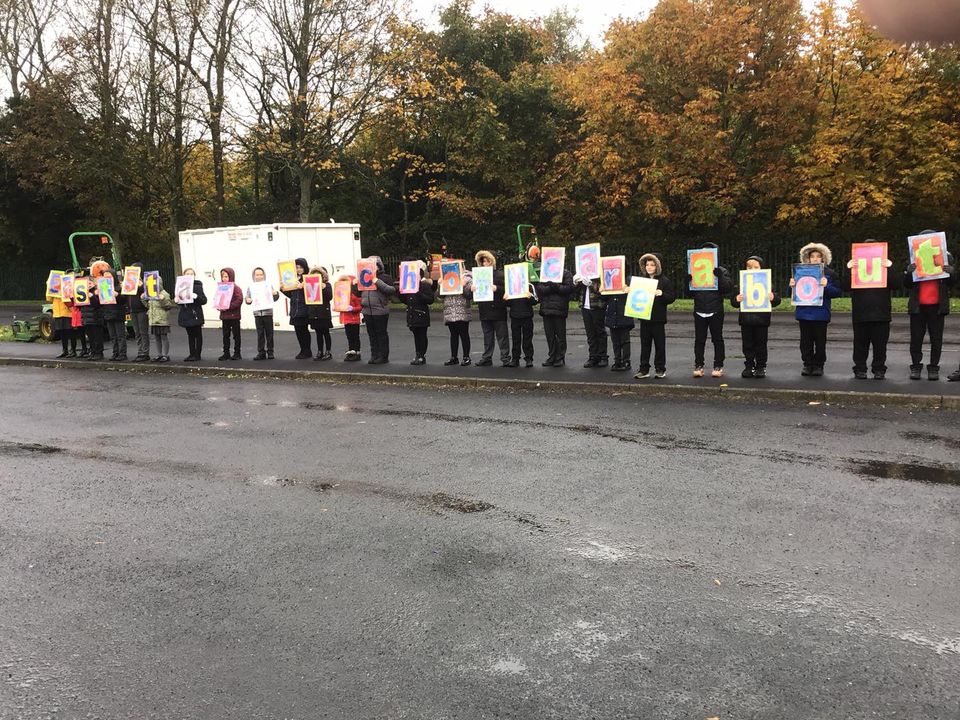 Tracey Storey, the deputy headteacher at East Stanley School, said: "We were determined to continue our focus on learning an instrument as it's excellent for pupil wellbeing as well as supporting children to learn different skills.
"Sometimes, we are limited for space inside and we didn't want any of our 32 pupils in Year 5 to miss their lessons. Thanks to moving the lessons outside, no one is missing out and we are able to make sure that we're following coronavirus guidelines and practising in a safe space.
"To see how much the children are enjoying their lessons and to give them some normality in these challenging times has been very rewarding, and we're delighted we have been able to keep up the lessons."
The school has also been helping to bring some cheer to residents of their local care home.
Having written to residents during the first lockdown, children in Year 4 have since been taking part in 'Wednesday Waves' to wave and sing to them from across the road from the care home. Pupils performed a special Wednesday Wave to mark Remembrance Day, carrying handmade poppies as a sign of respect.
They're now busy planning Christmas activities too.
Cllr Olwyn Gunn, Durham County Council's Cabinet member for children and young people's services, said: "It is wonderful to hear of yet more fantastic work by our school staff to bring cheer to not only our children, but the wider community, through these challenging times.
"It is so important that we help to promote positive wellbeing and a sense of community in our young people in addition to teaching them new skills, and that is certainly the outcome of these projects at East Stanley School. I'd like to thank all of the school staff for going to such great efforts to ensure their pupils continue to have fun while they learn. They're a credit to the county as well as their school."