A County Durham primary school has been selected to take part in a tree-planting initiative to mark the Queen's Platinum Jubilee 2022.
One primary school in every city across the UK has been chosen as part of the Queen's Green Canopy (QGC) project, with Laurel Avenue Community Primary School being selected for Durham City.
Alongside planting by individuals, towns, villages, charity organisations and businesses, the Queen's Green Canopy aims to create a network of individual trees, avenues, copses and whole woodlands in honour of the Queen's service.
All the trees planted will be formally marked on the QGC virtual map to create a lasting legacy of jubilee celebrations.
Sue Snowdon, Durham's Lord-Lieutenant, joined the whole school community for the planting, with the school also incorporating the event into its curriculum.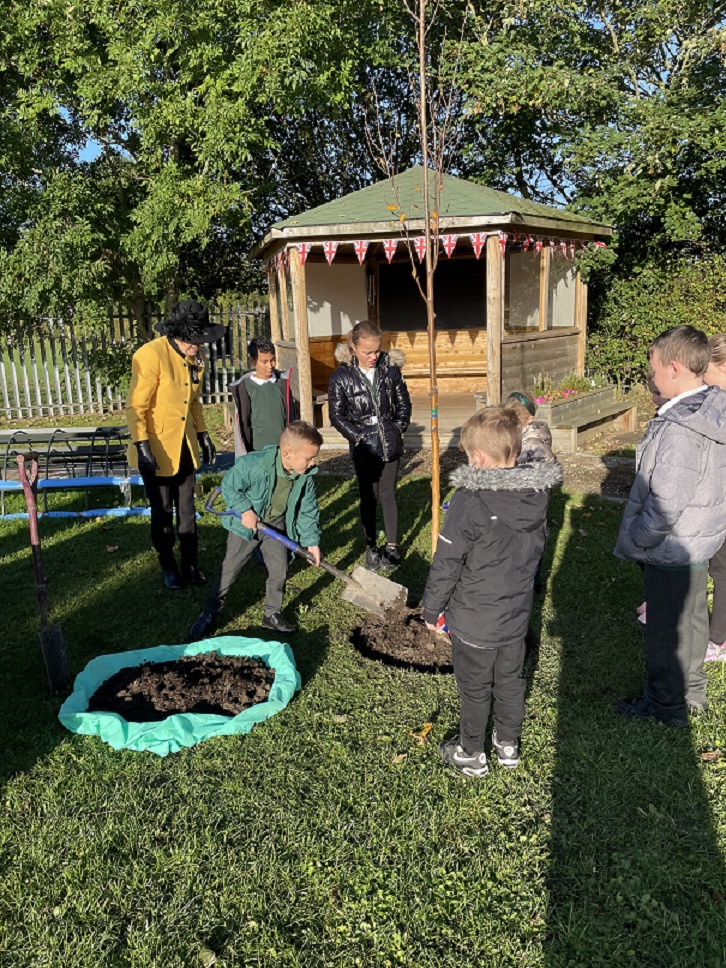 Gaynor Davison, the headteacher of Laurel Avenue Community Primary, said: "We are delighted to have been chosen as the Durham school to plant and look after such a special tree to mark the Queen's Platinum Jubilee in 2022. It will be a treasured part of our school, enhancing our environment now, and for generations to come.
"We also welcome the opportunity to do something positive for the environment and to be part of a wider initiative which will create a green legacy of its own. Every tree planted will bring benefits for people, wildlife and the climate, both now and for the future."
People across the UK are invited to plant trees from this October, when the tree planting season begins, through to the end of the Jubilee year in 2022.
Cllr Ted Henderson, Durham County Council's Cabinet member for children and young people's services, said: "It is fantastic to see the whole school community taking part in this special ceremony. Hopefully, as well as celebrating a wonderful event, it will inspire many young people to take a deeper interest in their natural environment and the benefits it provides.
"It is so important that we all do what we can to nurture a love of nature and the environment within our younger generations. This can foster positive attitudes towards our mental and physical health, which is crucial for long and healthy life, and also encourages young people to do more to protect our planet."