An established County Durham family funeral business is celebrating a century of serving its local community.
Alderson's Family Funerals had its roots established in 1921 in Ushaw Moor when Robert William Alderson founded a joinery and funeral directing business. Now four generations later, they have invested in a fleet of cars, taken on new staff and firmly established themselves as an integral and traditional part of the community. As well as their head office in Ushaw Moor, the business has an office in Langley Moor and has just opened a new branch in Coxhoe.
One hundred years on, the business is now run by father and daughter team, Norman and Kathryn Alderson who were both introduced into the family business at an early age.
Norman directed his first funeral aged just 15 before engaging in a career in teaching. He returned to the family business in 1980 when his father took ill. Building on the family tradition of providing a professional caring service, Norman trained to gain his Diploma in Funeral Directing and became a member of The British Institute of Embalmers. Still having a passion for teaching, he then became a tutor for the Diploma in Funeral Directing and was subsequently elected National President of the British Institute of Funeral Directors making him one of the most experienced members of his profession.
As a teenager, daughter Kathryn helped her father by caring for the deceased. She learnt how to dress them in their own clothes and helped with hairdressing and the application of cosmetics. After leaving school she studied marketing at university. Four years ago, following the birth of her daughter, she joined the business and is currently studying for a Diploma in Funeral Directing.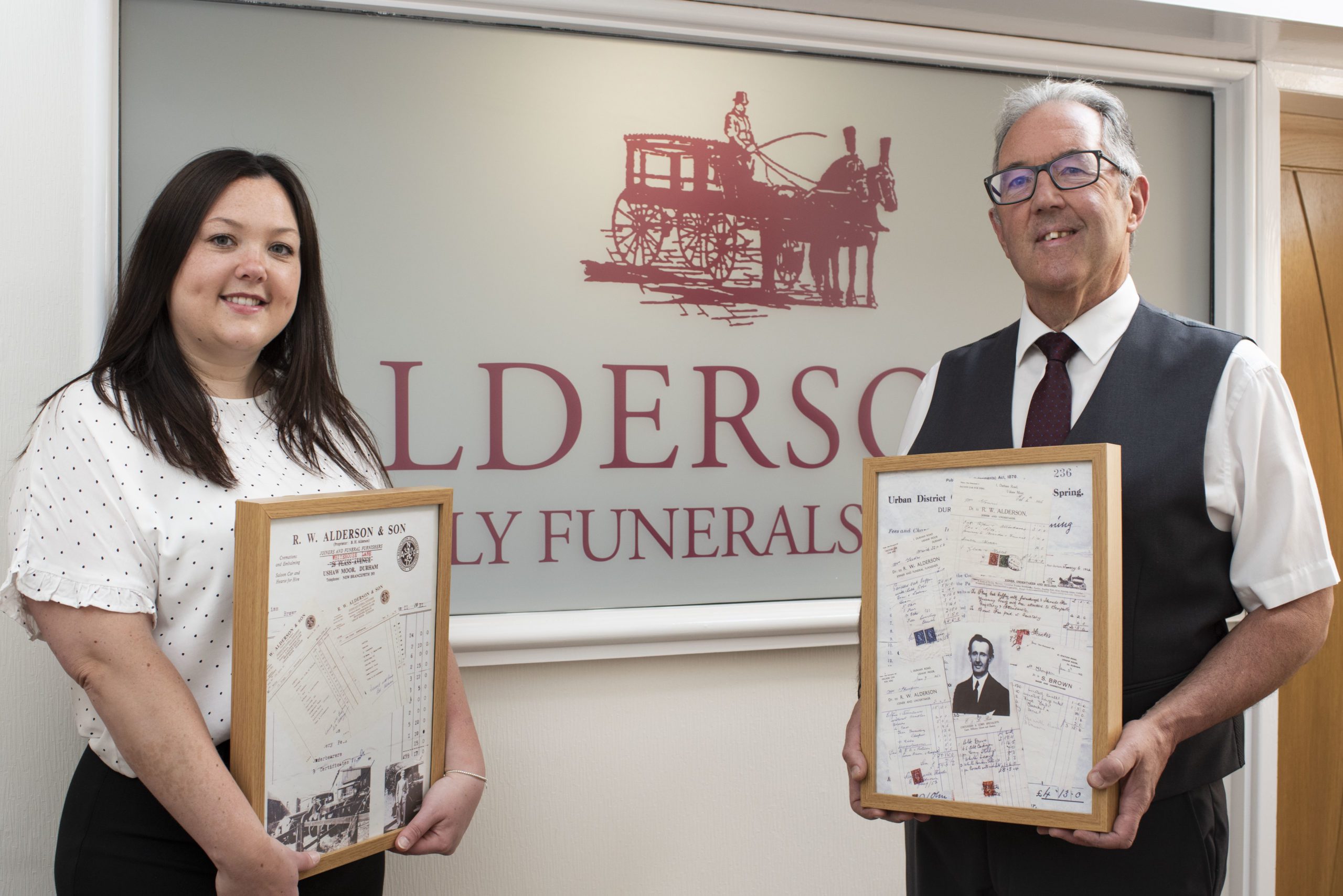 "Caring runs in our family,' said Kathryn." My sister is a nurse and we've four generations of family experience in the funeral business. People ask me if it's a strange job to do, but to me, it's more about making sure the families that are left behind are looked after as much as we care for those that have passed."
To celebrate their first 100 years in business, the firm have just invested in a brand-new fleet of Mercedes vehicles – a limousine and a hearse.
"This marks a real milestone in the development of the business," said Norman. My grandfather started the business with just a horse and carriage and the last time we owned our own vehicles was in 1965. These vehicles offer our customers reliability, comfort, and a very dignified way of transporting their loved ones to their final resting place. To look after the vehicles, we've taken on a new member of staff, Andrew Wilkinson who will ensure that they look and perform well at all times."
Despite a growing trend in the industry to be taken over by large funeral corporates, Kathryn and Norman are steadfast in their desire to stay independent.
"We're very aware of the fact that many small, local funeral businesses have been bought out by bigger companies, but the way our family firm is growing and the way that our community has supported us as we continue to support them tells us that we are doing the right thing by keeping it local, compassionate and caring. We're looking forward to serving County Durham families for the next 100 years too," said Kathryn.