Durham Markets is inviting young entrepreneurs to come and trade at the city's regional heat of the National Market Traders' Federation (NMTF) Young Traders' Market, in what could be their first step towards winning the 2021 title and a cash prize!
Colin Wilkes, Managing Director of Durham Markets Company (DMC), said: "This is a really exciting competition, particularly this year as we recover from the pandemic, and many people find themselves looking in a new direction for work.  The NMTF is looking for inspiring young entrepreneurs, people who are passionate and knowledgeable about what's on their stall, great salespeople,  people who have aspirations about where their business could take them, or those who are developing a bedroom business and want to test their product to see if it is ready for market.
"The competition is free to participate in, and as it puts our young traders in front of a buying public, it could be a great kick start for a new business.  Whether you have a lot of experience, a little, or are a complete newcomer with a bright idea to test, this is an invaluable opportunity."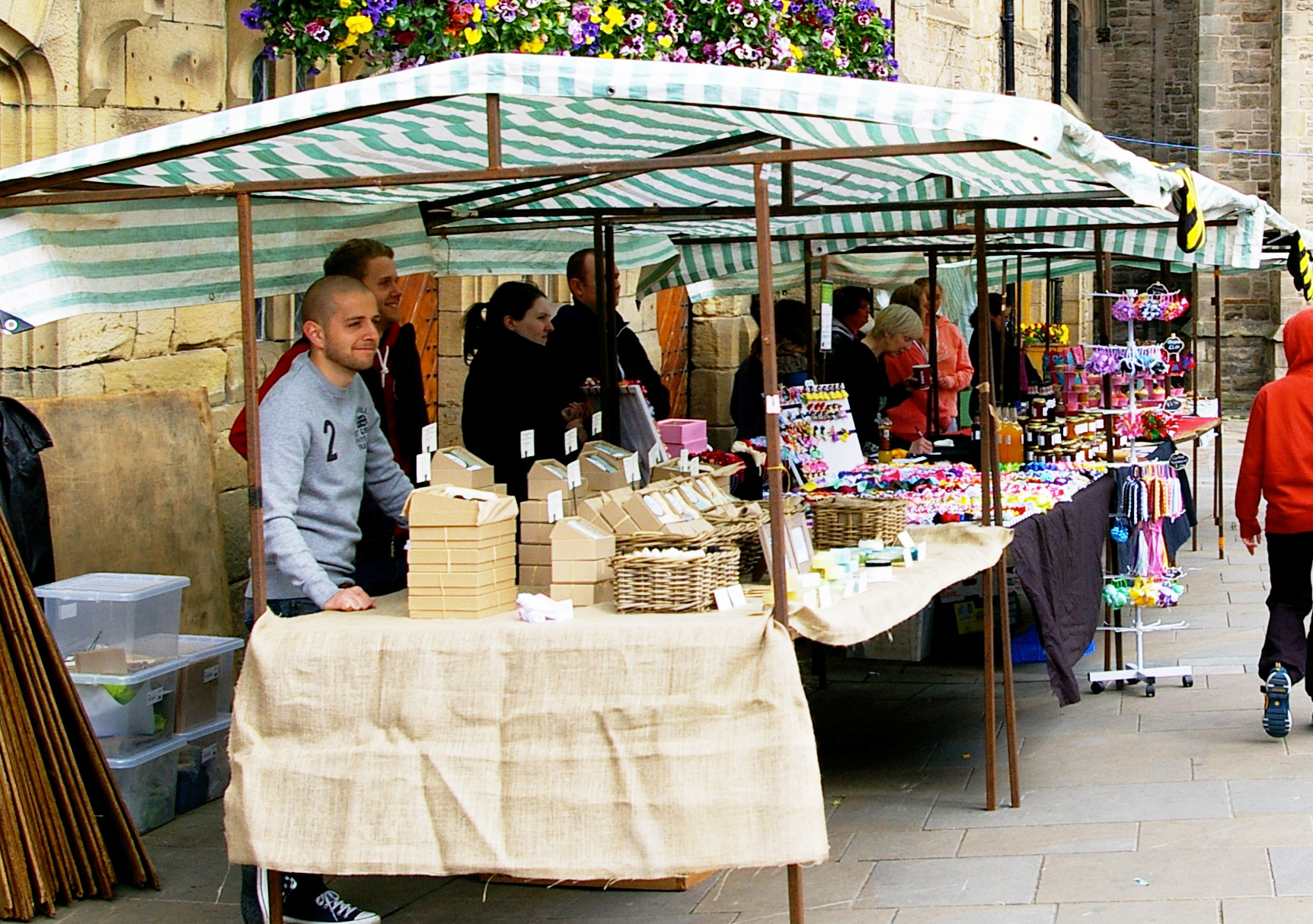 The Durham heat of the NMTF Young Trader 2021, an outdoor market full of local young traders, takes place in Durham Market Place, from 11am to 4pm on Bank Holiday Monday, 31st May.  Anyone aged between 16 and 30 is eligible to participate in the event, at which both trading fees and insurance are covered by DMC, who also provides the stalls and canopies.  The winner of the Durham heat will be invited to the regional final in Newcastle; the winner from Newcastle will then trade at the national final in Stratford upon Avon, at which the NMTF judges will name winners in the four categories of grocery, food and drink, general retail and arts and crafts.  They will also crown one trader as the overall Young Trader 2021.
To enter, complete the form at https://durhammarkets.co.uk/youth-market, or for more information call Durham Markets on 0191 384 6153.  For information about the NMTF Young Trader competition and videos of previous winners, see https://www.nmtf.co.uk/campaigns/young-traders-market/.