It is difficult to imagine Durham City without our University with its imposing colleges, totally inclusive student population, and the wealth of cultural benefits that they bring to the City, plus the welcome employment created by their presence.
The University of Durham is the third oldest university in England having been founded in 1832 and has a fine reputation that extends around the entire World. Theological teaching began in the rein of Henry the 8th and in 1657 Oliver Cromwell issued a letter patent raising the status to that of a University, although because Oxford and Cambridge Universities were worried about the competition the University of Durham it was not fully recognised as such until 1832. Some would say that the University of Durham is a match for any university in the world, who are we to disagree?
Presently there are 17 colleges, but did you know that there was a "Cosin's College" which only lasted for 13 years, in the mid-19th century, eventually closing its doors due to lack of demand?
The stated intention of the University was and is to this day to provide higher education to 'the great and growing population of Northern England'. Being less costly than its Oxbridge rivals the University of Durham had great appeal. So much so that wealthier students from the North East arrived driving up costs due to their lavish lifestyles and limiting access for those less well off. As remedy Hatfield College, named after Bishop Hatfield, Bishop of Durham 1345 to 1381, was established to provide access to the University for those less well-off students seeking a Durham University education.
Hatfield's College students once lived in the Archdeacons Inn, now a library, which probably explains the student tradition of frequenting the local taverns to this day. The plan for Hatfield Keep was for an observatory and museum.
Up until 1906 the Bishops of Durham owned the Castle allowing them to remove themselves from the student populations no doubt to the benefit of all concerned.
The early University concentrated on teaching: Greek, Divinity and Oriental Literature, Moral Philosophy, Classical Literature, Mathematics, Natural Philosophy, History, English Literature, Anatomy and Medicine, Law, Natural History, Chemistry and Geology. Today's students benefit from a vast array of topics and research opportunities at the Faculty of Social Science & Health, Faculty of Arts, Faculty of Humanities and the Faculty of Science.
Two famous, but probably not the most well-known, graduates of Durham University include: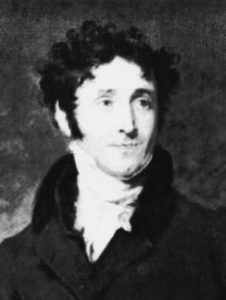 Jeremiah Dixon (1733-1779) the man responsible for the creation of the Mason-Dixon line that separated the Confederacy from the Union in United States History.
Elizabeth Barrett Browning (1806-1861) poet and wife of Robert Browning. Her masterpiece Aurora Leigh was published in nine books in 1857.