Over 2000 youngsters have now signed up for DurhamWorks, a £17-million project run by Durham County Council that aims to develop young people's skills, increase their opportunities, mentor them and help them into work.
The DurhamWorks programme is designed to improve the prospects of people aged 16-24 in County Durham who are not in education, work or training.
17 different organisations are involved in the DurhamWorks project, including the council, groups from the voluntary and community sectors, private training providers, the Citizens' Advice Bureau and Gateshead College.  
It is hoped that the project, which has now been running for six months, will have put almost 6000 people on the path to employment by summer 2018. 
Councillor Ossie Johnson, Durham County Council's cabinet member for children and young people's services, said, "In only a few months, DurhamWorks has successfully signed up over 2000 16 to 24-year-olds who were not in employment, education or training." 
"Unfortunately, due to issues including the late introduction of increased requirements by the Department of Work and Pensions and a delay in the payment of funding from the government, we have had to request that our original target for sign-ups in 2016 be reduced."
"Yet the overall target of involving 5,830 people in the DurhamWorks programme by July 2018 remains unchanged and, having now introduced a system to gather and verify eligibility, we expect the numbers of participants to increase significantly in the coming weeks." 
"We are working with employers and Business Durham to ensure that there are jobs and apprenticeships for people to progress into, and we remain confident that the project will be a success."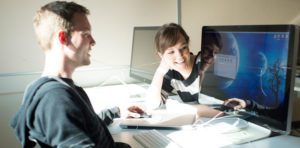 The council says that over 300 small firms are already working with the project and that businesses involved in the scheme appreciate the support they are given to help them recruit the most appropriate people.
More businesses are being encouraged to look into the project as this could help them find the young staff they need.
Despite some indicators showing a steep fall in youth unemployment in County Durham, the council says that there are still significant numbers of people not in work, education or training.
DurhamWorks has benefitted from £12.78 million of funding from the European Council's Youth Employment Initiative as well as from £4.26 million in match funding. 
To find out more about DurhamWorks, and about how to get involved in the project, please go to www.durham.gov.uk/durhamworks.