Hundreds of food hampers have been given to County Durham families ahead of Christmas after thousands of pounds in funding was granted.
Durham County Council pledged £21,000 towards the Feeding Families-run scheme, which helps those who are currently in financial hardship.
The facilities team at the council collected a total of 700 hampers from the charity before delivering them to One Point family centres across the county.
A number of practitioners at the centres have volunteered to deliver the parcels to families who are in need.
Juliet Sanders, chief executive officer at Feeding Families, which is this year delivering around 8,000 food parcels across the region, said: "The demand for hampers has been really high this Christmas and as we are only a small charity the funding from Durham County Council has been invaluable.
"It has given us peace of mind to be able to get the food to be able to make the deliveries.
"Our partnership with the council is fantastic and Christmas is a lovely time when we can work together to do the best we can for people in need."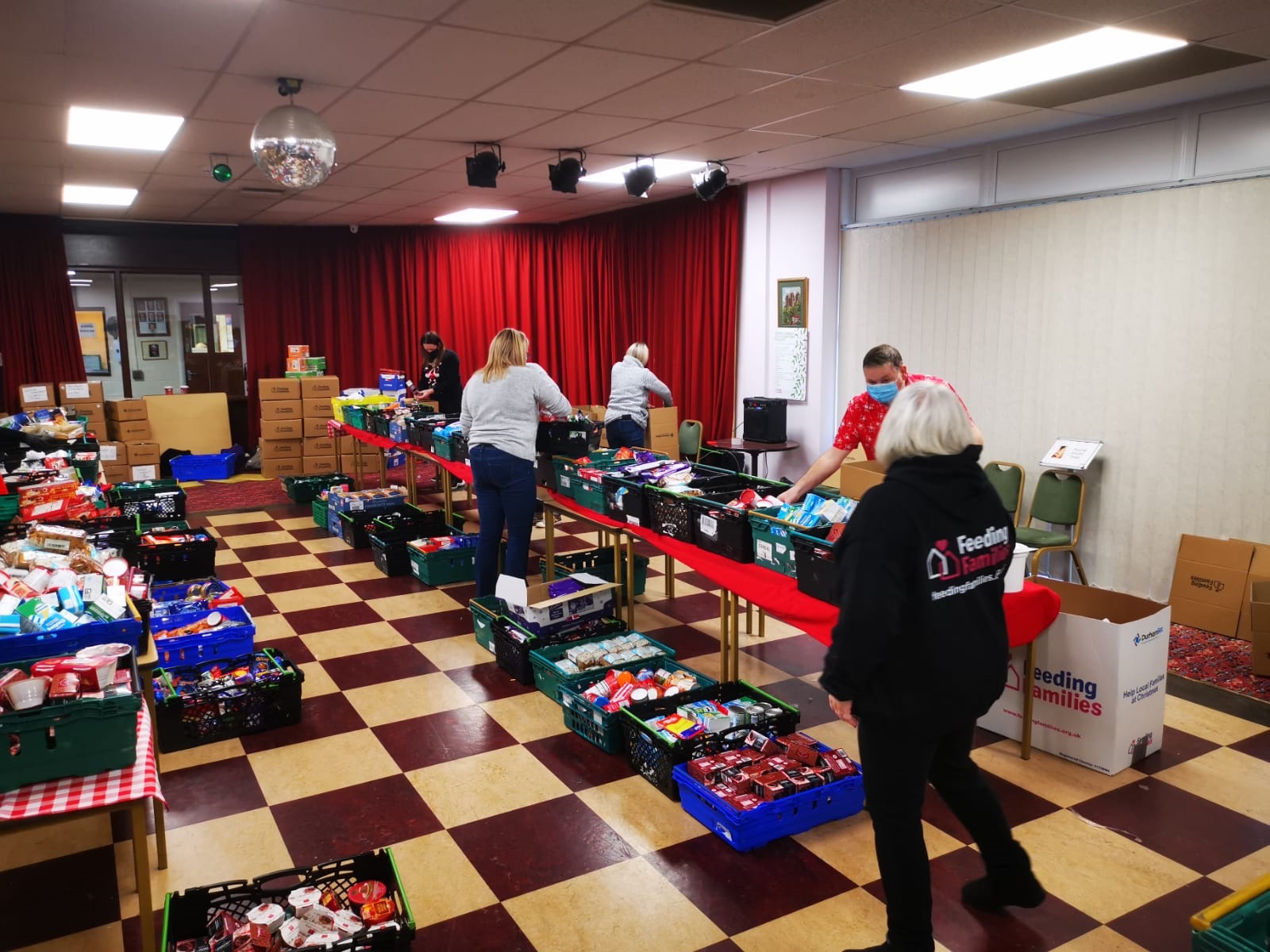 Cllr Angela Surtees, Cabinet member for social inclusion at Durham County Council, said: "We're delighted to be able to fund the provision of these food parcels as an additional measure to further support families in County Durham during difficult times.
"It is vitally important that children and their families remain well-fed over the Christmas period, which is traditionally a time that many people struggle financially for a variety of reasons.
"I'd also like to pay tribute to those at Feeding Families and the hard-working council staff who have volunteered to distribute the parcels. Thank you for your tremendous efforts in helping those in need in the run-up to Christmas."
More details about Feeding Families are available at https://feedingfamilies.org.uk/