This autumn will see Durham City festooned with amazing pieces of art as Lumiere, the outdoor festival of lights, returns for the fifth time. And in addition to glowing artworks by well-known artists, local people are being asked to come up with ideas to light up their city.
Arts charity Artichoke, the organisers of Lumiere, are running a competition entitled Brilliant to encourage members of the public to submit designs for illuminated artworks. 
Anyone over the age of 18 who lives in, or is originally from, the north east can put forward their ideas for lit-up masterpieces. The Brilliant competition will be open until noon on Monday, March 6th. 
You do not need to have any previous artistic experience or training to enter Brilliant. The winners will get financial and practical support from Artichoke so their designs can be transformed into shimmering works of art.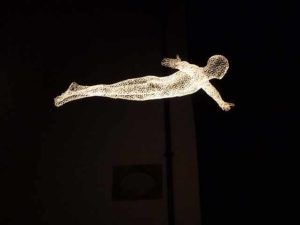 Kate Harvey, Artichoke's lead producer, said, "This is a chance for local people to shine and for us to celebrate creativity and discover local talent in the north east as part of the internationally recognised Lumiere festival." 
"It's been wonderful to discover new talent in the region and each time (we have run the competition) the number of submissions has grown as people have got to know about the opportunity." 
"It's often the smallest ideas that make the greatest impact, so don't be shy. I can't wait to see what people propose." 
"We want to see unique proposals that will stop people in their tracks. You can use any material so long as light is at the heart of it."
Simon Henig, the leader of Durham County Council, said, "Making sure that our region and communities are at the heart of the UK's largest light festival is really important to us, and one of the many reasons we commissioned this world class festival."
"I cannot think of a more perfect way for the public to help us illuminate all that is great about where we live and work."
Past winners of the Brilliant competition include Victoria McCloud, a retired teacher who designed a huge illuminated piece of knitting, and Robin Wright, a Sunderland student who came up with an idea for neon bicycles.
Another winner of Brilliant, Durham builder Mick Stephenson, became a full-time artist after his piece featured in Lumiere. Mr Stephenson has exhibited his work in London and the north east. 
When Lumiere was last staged in 2015, 200,000 people visited the city. The festival featured 29 light installations, including the image of a whale in the River Wear and mysterious fog rolling down to the river from the cathedral. 2011's Lumiere featured a waterfall cascading into the Wear from Kingsgate Bridge.
This year's Lumiere will take place from 16th to 19th November 2017.
For more information, please go to www.lumiere-festival.com.