Schoolchildren in County Durham are creating new woodlands to help battle climate change.
Class one and two at Moorside Primary School in Consett have been working with environment experts from Durham County Council and Outdoor and Sustainability Education Specialists, OASES, to learn about the essential role trees play in regulating our climate.
During an outdoor lesson, the key stage 1 pupils collected seeds from their school grounds to plant out to create a new wooded area. Seeds from a range of species were sown and will be cared for by the children until they are ready to be transplanted in the school's grounds.
The new trees will not only offset damaging carbon emissions and increase biodiversity, but will also form a new outdoor area for the children to learn in, and encourage youngsters to learn more about the environment. Next spring, older children from the school will plant out young trees to create a new woodland in Moorside, behind the school. Over the next three years schools from across the county will take part in this initiative.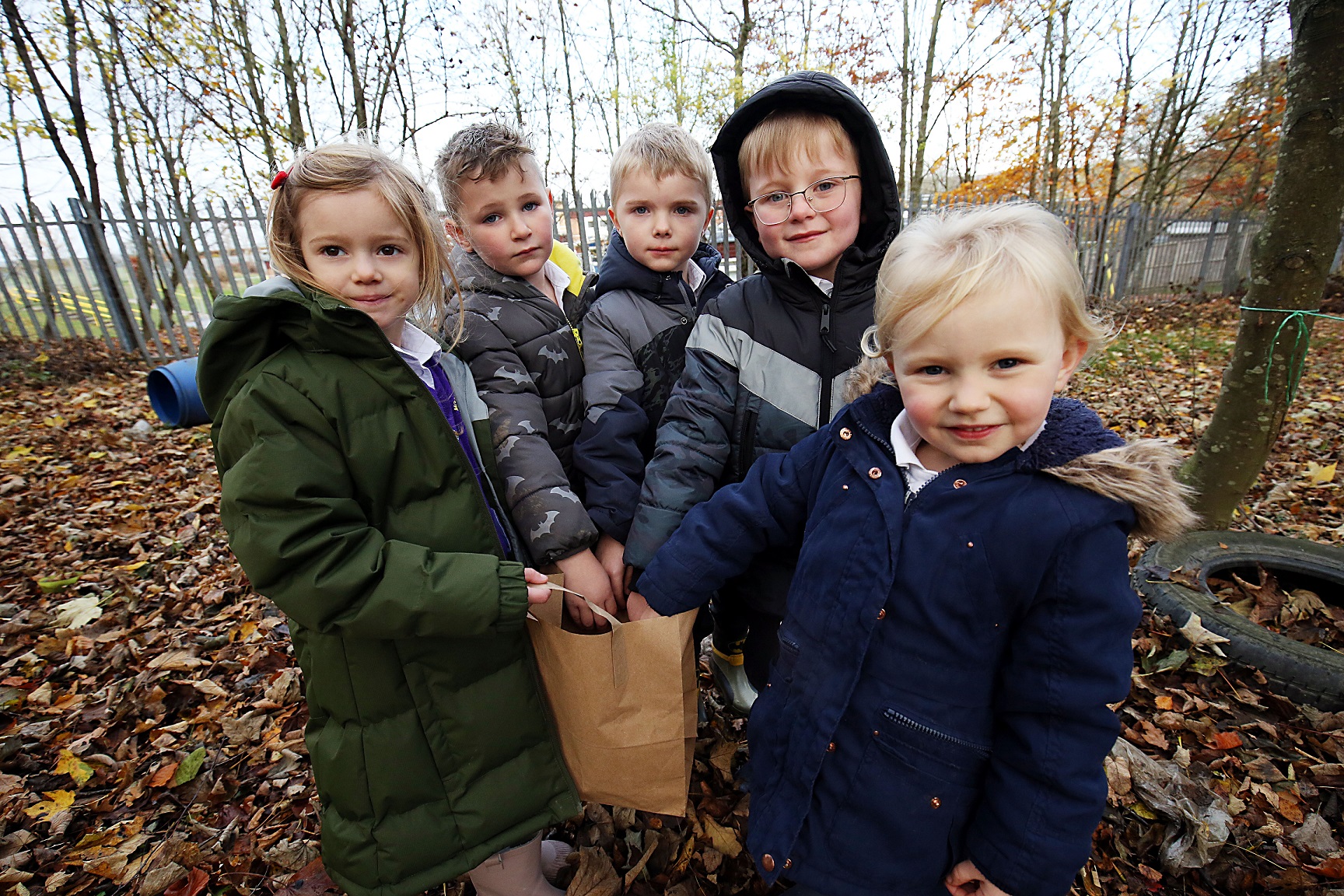 Sarah Wheatley, Moorside Primary School teacher, said: "We enjoy working with the OASES team. Our children have benefitted hugely from their knowledge and support. We decided to take part in this project because of the huge impact it will have on our children and other children in the future."
Cllr Mark Wilkes, the council's Cabinet member for neighbourhoods and climate change, said:
"As part of our response to the climate emergency we declared in February 2019, we are working with OASES, to deliver outdoor and sustainability lessons in schools across County Durham.
"During our County Durham Climate Emergency public consultation, tree planting was identified by residents as a key action to help us to become a carbon neutral county. That's why over the next three years, we'll be supporting at least 70 schools countywide to grow new woodlands.
"Through the OASES sessions, children are learning about the valuable role that trees play in absorbing carbon dioxide and contributing to a better and greener future for us all."