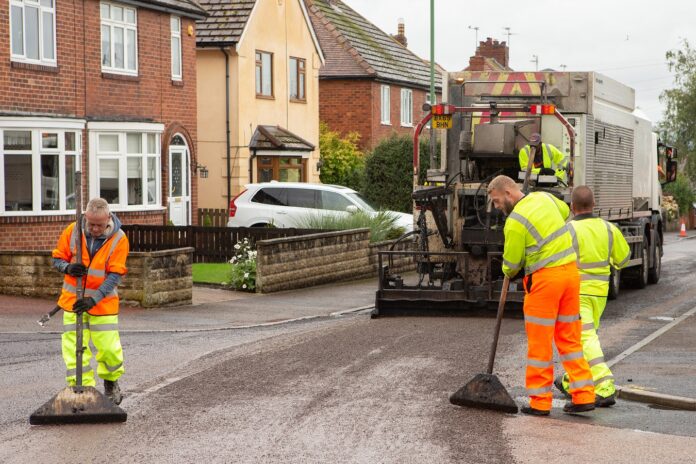 Roads across County Durham have been resurfaced as part of a network improvement scheme.
Durham County Council has invested £3.8m this year to repair and restore the county's carriageways.
Works have been carried out at a total of 145 sites across the county, covering 356,234 square metres of road.
Sites that have been treated this year include residential and housing estates across the county with the final set of Micro Asphalt laid last month along Woodlands Road and Cleveland Road in Barnard Castle.
Roads were identified as being most in need of resurfacing by the safety and condition of the road, type of use, and frequency of use.
Cllr John Shuttleworth, Durham County Council's Cabinet member for rural communities and highways, said: "Our carriageway network measures approximately 4,000km in length across the county. We have carried out these works to ensure our roads are in good condition to keep our county moving.
"Micro Asphalt is an established resurfacing process as it seals the surface and eliminates water penetration, which is known to be a major cause of potholes.
"It is also an extremely cost-effective form of surface maintenance, allowing us to not only treat more roads but do so in a way that preserves the condition of our roads long-term."
Once the asphalt has had time to bed-in, the council will reset the ironwork under the surface to preserve its longevity.