The programme for the forthcoming Autumn season has been released by The Gala Theatre in Durham.
The comfortable modern Gala Theatre is a pleasant venue that can get us out of the house for an evening of fine live entertainment. For those not in the know, the Gala Theatre and Cinema Complex is in Millennium Place next to the River right in the heart of Durham. It is a purpose built £15 million investment in the cultural scene of the City bringing a variety of genres before us, a cultural feast no less. There is a state of the art theatre space for performing arts, plays, comedy, music and bands of all types, and a wide variety of performances, plus two cinema screens, excellent conference facilities, and a rather nice café bar.
Autumn events advertised by The Gala Theatre include:
The Deep Blue Sea Presented by NT Live Thursday 1 Sept, 7.00pm Helen McCrory (Medea and The Last of the Haussmans at the National Theatre, Penny Dreadful, Peaky Blinders) returns to the National Theatre in Terence Rattigan's devastating masterpiece, playing one of the greatest female roles in contemporary drama. Tom Burke (War and Peace, The Musketeers) also features in Carrie Cracknell's critically acclaimed new production.
A wonderful start to the Autumn season and well worth an evening away from the endless repeats on television, this is good quality live entertainment.
The Fighting Bradfords Presented as part of Durham Remembers, in memory of the First World War so much in our minds on this anniversary of the start of that savage episode in British and local history. Thursday 8 to Saturday 17 Sept, 7.30pm (+ 2.30pm on Wednesday 14 and Saturday 17) A Gala Theatre Production by Carina Rodney. Directed by Psyche Stott. The most celebrated brothers in British military service, the Bradfords were County Durham's own.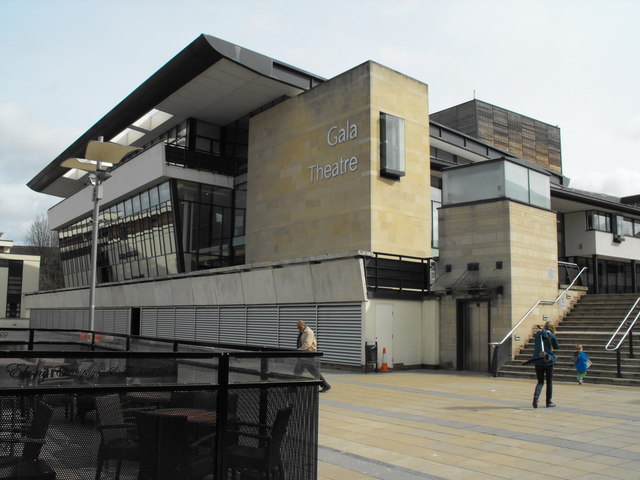 Wonderful gritty drama to make one think.
Gala Lunchtime Concert Series Jo Harrop and the Paul Edie Trio Friday 9 September, 1.00pm Originally from the North East, London based singer Jo Harrop is a young jazz singer with a captivating and rich voice. Inspired by the likes of Ella Fitzgerald, Nina Simone and Billie Holiday, Jo's favourite place is on stage, singing classic Jazz standards. For lovers of Jazz this is a real live opportunity to savour new talent bringing timeless music to life.
A pleasant evening at the theatre is one of life's pleasures and not to be missed, local venues such as the Gala Theatre provide a fine opportunity to be royally entertained whatever one's preference. With a bite to eat at one of the local restaurants and the evening can be a richness of delights.
Enjoy.
.