Science and misdirection will time travel out of a primordial soup and into generic Victorian costume at a County Durham theatre this month.
After a decade of delighting and deceiving young and old with their magic shows,
Morgan and West's dark secret is out: they are also graduate agents of Oxford University, and fully qualified science teachers.
Their aptly named show, Unbelievable Science!, combines the silly duo's trademarked scientific knowledge with a learnlong love of lifing.
Following a smash hit run at the Edinburgh Fringe, the show's nationwide tour is coming to Durham's Gala Theatre on Saturday 15 February.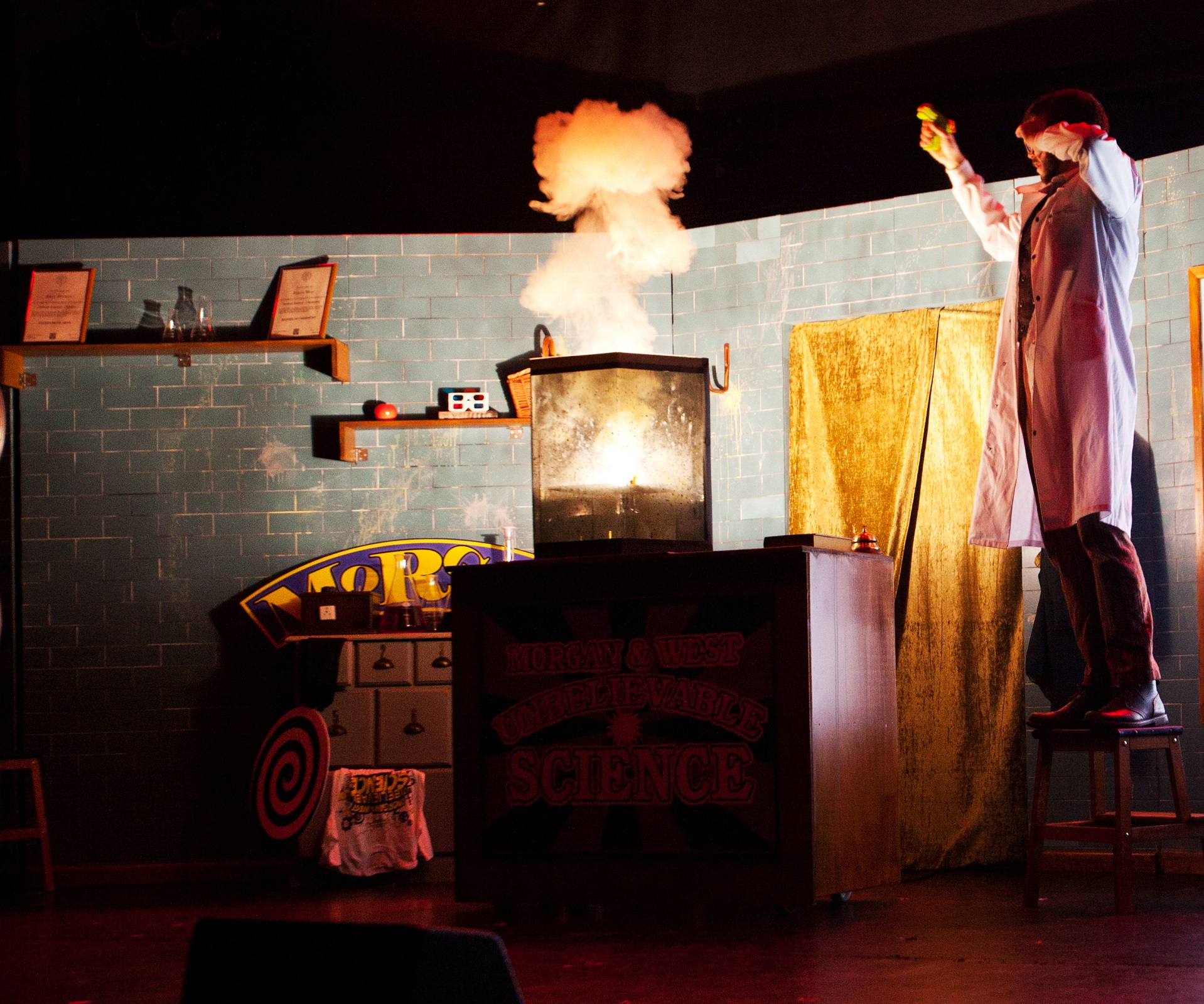 Experimental subjects (that's you) can expect educational fires, the good kind of explosions, indoor lightning, optical illusions, audience participation, and 3D shadow puppets.
Rhys Morgan, who performs with Robert West, said: "Science education
has always been an important part of our lives starting with fantastic teachers at
school, through our degrees, and into our teaching careers. We've been searching
for a way to come back to this through our shows and we finally decided to take the
plunge, put down the deck of cards and pick up the test tube rack.
"We were always known for our rather irreverent and fun approach to magic, so it's
time to carry that same sense of silliness over to science.
"Unbelievable Science! is a big, flashy, fun, silly, over-the-top extravaganza for all
the family to enjoy together. Plenty of explosions, live experiments, optical illusions,
and a whole host of nonsense play over a theme of what scientific method is all
about and why scientists do things the way that they do."
Tickets for Unbelievable Science! cost £12 or £10 for concessions. To book, visit
www.galadurham.co.uk or call 03000 266 600.