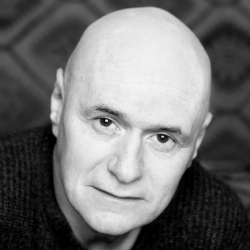 Dave Johns, the actor who played the lead role in the recent Ken Loach film I, Daniel Blake, has been confirmed as the headline act at Bishop Auckland's Big Comedy Feast.
Wallsend-born Dave, who is a comedian and writer as well as an actor, will be performing his popular stand-up routine on April Fool's Day in Bishop Auckland Town Hall. The Big Comedy Feast is a part of the Bishop Auckland Food Festival.
In addition to his starring role in I, Daniel Blake, Dave Johns has appeared on Never Mind the Buzzcocks, Harry Hill, 8 out of 10 Cats, and Alan Davies's As Yet Untitled. Dave also appeared in a West End version of One Flew Over the Cuckoo's Nest, which starred Christian Slater.
Irish comedian Chris Kent will also be performing at the Big Comedy Feast. As well as performing sell-out shows at the Edinburgh and Perth Fringe Festivals, Chris has appeared on The Stand Ups, as well as on Russel Howard's Stand Up Central.
Matt Reed, from Sunderland, will be the evening's MC.
The Bishop Auckland Food Festival (Saturday April 1st and Sunday April 2nd) will this year boast an expanded food and artisan drinks quarter. Visitors will be able to sample cuisines from countries as diverse as Greece, Mexico, Thailand and the United States.
Foodies can also enjoy some great food from the north east as the festival will feature stalls from some of our region's top producers.
There will be lots of family fun, with children's cookery classes and chocolate-making sessions on offer. Kids can have a go at hand-piping a chocolate lollipop, designing their own pizzas and even making caterpillars from marsh mallows.
Kids will also have the chance to try baking their own bread and concocting fizzy mocktails.
The festival will feature famous chefs and TV stars, such as Tom and Henry from Channel Four's Fabulous Baker Brothers.
The Big Comedy Feast will take place on Saturday April 1st at Bishop Auckland Town Hall. The show begins at 7.30 pm, with the doors opening at 7.00 pm.
Tickets are priced at £12.50, though a limited number of early-bird tickets are available for £10. The tickets can be bought from Durham's Gala Theatre on 03000 266 600 or from Bishop Auckland Town Hall on 03000 269 524 or in person.
You can also purchase tickets at www.bishopaucklandfoodfestival.co.uk.
I, Daniel Blake is about a Newcastle craftsman who, after having to leave his job due to a heart attack, finds himself struggling with the bureaucracy of the benefits system. The film has won a Bafta Award as well as the Palme d'Or in Cannes.