The residents of County Durham are being asked to vote for Hardwick Park to help it clinch a prestigious prize. 
Hardwick Park, a country park near Sedgefield, is one of 14 north east parks nominated in the Best Park Category for this year's Fields in Trust Awards. 
The awards celebrate the achievements and contributions of Fields in Trust partners over the past year, with categories for individuals, groups and initiatives.
Hardwick Park is an 18th-century, grade-two-listed site that boasts two artificial lakes, a range of gothic and classical buildings, woodlands, ruins and abundant wildlife.
There is a visitor centre, an exhibition space, a gift shop and café. Admission to the park is free.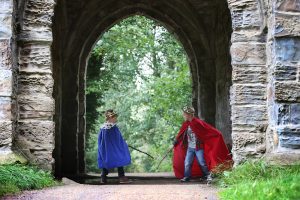 Educational sessions for schools and a range of community events are held in the park, with events coming up to celebrate Halloween, Bonfire Night and Christmas. 
Durham County Council, which manages Hardwick Park, is calling on members of the public to vote for it in the Fields in Trust Awards. 
Cllr Brian Stephens, cabinet member for neighbourhoods and local partnerships, said, "We are very proud of Hardwick Park and the pleasure it brings not only to residents of County Durham but those who travel from further afield to enjoy the space."
"We were thrilled that the park was awarded a Green Flag earlier in the year along with five of our other parks and green spaces, but it would be truly amazing to be recognised even further by winning this award."
You can cast your vote online by going to www.fieldsintrust.org/bestpark/northeast.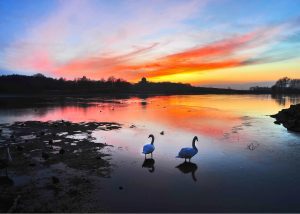 Hardwick Park came into existence after landowner John Burdon decided to turn the Hardwick Estate into his own pleasure grounds. He employed leading architect James Paine to help him create a garden that – though hugely engineered – was designed to look natural.
By the late 19th century, however, Hardwick Park was overgrown and its buildings were crumbling. It was only when a lottery grant for £4.1 million was secured in 1999 that the park could be transformed into the valuable community resource it is today.
To find out more about Hardwick Park, please visit www.durham.gov.uk/hardwickpark.