DON'T MISS
A drone used to be a noise that went on and on in the background; somebody mowing a lawn on Sunday morning when people...
MORE NEWS
A community art project is poised to celebrate Weardale's industrial past. The Weardale Tub project aims to help people of all...
A world-famous orchestra will kick off the Durham Vocal Festival with a powerful performance of Handel's Messiah. The Orchestra of the Age...
DURHAM MAGAZINE
A number of digital information screens are to go up in the streets of Durham City in order to make life more convenient for...
AMAZING
Durham Festival of the Arts, which will run from 2nd to 23rd June, is set to bring over 30 unique cultural events to the...
LATEST
Children in care have taken part in a competition to design Christmas cards for Durham County Council. Looked after youngster were encouraged to bring...
Japanese car giant Nissan has announced that it intends to keep its Sunderland plant open. And the company has also revealed that it is...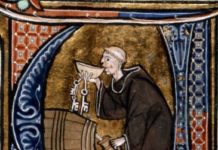 A researcher from Durham University's Department of Theology and Religion has discovered that English monks exiled in France were very partial to a brandy-based...
A plan has been submitted to Durham County Council to build 79 new homes on the former site of Durham Johnston School. The plan...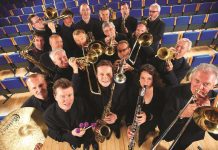 The Brass Festival is coming to Durham this summer and up-and-coming musicians will have the chance to learn from some of the world's jazz...
ENJOY
County Durham's bargain seekers have been warned to be on the lookout for substandard goods this Cyber Monday. With record numbers of online purchases expected...