DON'T MISS
Armchair dancers across the Country are once again engrossed in the BBC Dance Spectacular Strictly Come Dancing, and the bets are on about who will...
MORE NEWS
In the UK each year, it's estimated that households throw away an incredible 15 million tonnes of food and drink.
A striking landmark in a County Durham town has been shortlisted for a prestigious award. Auckland Tower, in Bishop Auckland, could win...
DURHAM MAGAZINE
A brand new production of Alan Bennett's Talking Heads, a drama inspired by the detective tales of Agatha Christie, and kids' shows featuring whacky...
AMAZING
A concert is to be held featuring songs written by inmates of HMP Frankland, a top security, category A prison near Durham City.  The musicians...
LATEST
Durham County Council has been battling to keep roads open and services functioning in the face of what experts have described as "an historic...
Durham's Gala Theatre has revealed the cast for its upcoming adaptation of Alan Bennett's Talking Heads, with three lead roles going to actors based...
The Children are back in School; do I hear cheers? Believe it or not the Half Term Holidays will soon be upon us. Meanwhile,...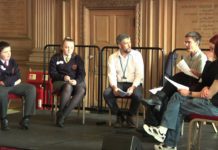 Durham County Council has been running a range of schemes to get young people involved in its decision-making processes.   The council, its 14 Action Area...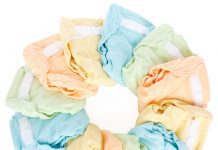 Have you ever thought you might like to spend your time persuading County Durham's parents of the benefits of 'real' rather than disposable nappies?...
ENJOY
Durham's Gala Theatre is to put on a pantomime adapted to people who might normally feel excluded from live performances. Such people could include those...