Do you know that Durham has no less than eleven twin towns or districts? In this article, we'll take a quick look at each one and see what, if anything, they might have in common with our city.
Three of these towns, all in the United States, actually share our city's name: Durham, North Carolina; Durham, Connecticut; and Durham, New Hampshire. Durham, North Carolina, like our town, is also the seat of a Durham County, but with an official population of 251,893 it is rather more sizeable than our city. It is, as well, a university city, boasting not one but two higher education institutions: Duke University and North Carolina Central University. But its humid subtropical climate and history as a tobacco-growing area distinguish it from our Durham. As for Durham, Connecticut, its population of under eight-thousand makes it seem rather village-like in comparison to our town. Its rural feel is enhanced by the fact that it's the location of the annual Durham Fair, the largest volunteer agricultural fair in New England. Durham, New Hampshire is slightly larger, with over ten-thousand people. It is also a university town, hosting the University of New Hampshire.
Durham has two twins in Germany. Tubingen, in central Baden-Wurttemberg, is yet another university town and – apparently – a third of its population are students! There is plenty for these students to enjoy – visiting beer cellars along the picturesque Neckar River and going boating in Stocherkahne, vessels similar to Oxford and Cambridge punts. Durham's second German twin is Kreis Wesel, a district rather than a town, in North Rhine-Westphalia. Located on the beautiful River Rhine, its coat of arms shows a white willow tree on a green background.
Another twin town is Kostroma in Russia. Located where the Volga and Kostroma rivers meet, it is, like Durham, a historic city. And, like Durham, it boasts an impressive cathedral, the Epiphany Cathedral, built between 1559 and 1565. This five-domed structure was constructed under Ivan the Terrible, but Ivan's piety did not stop him having the cathedral's father superior executed!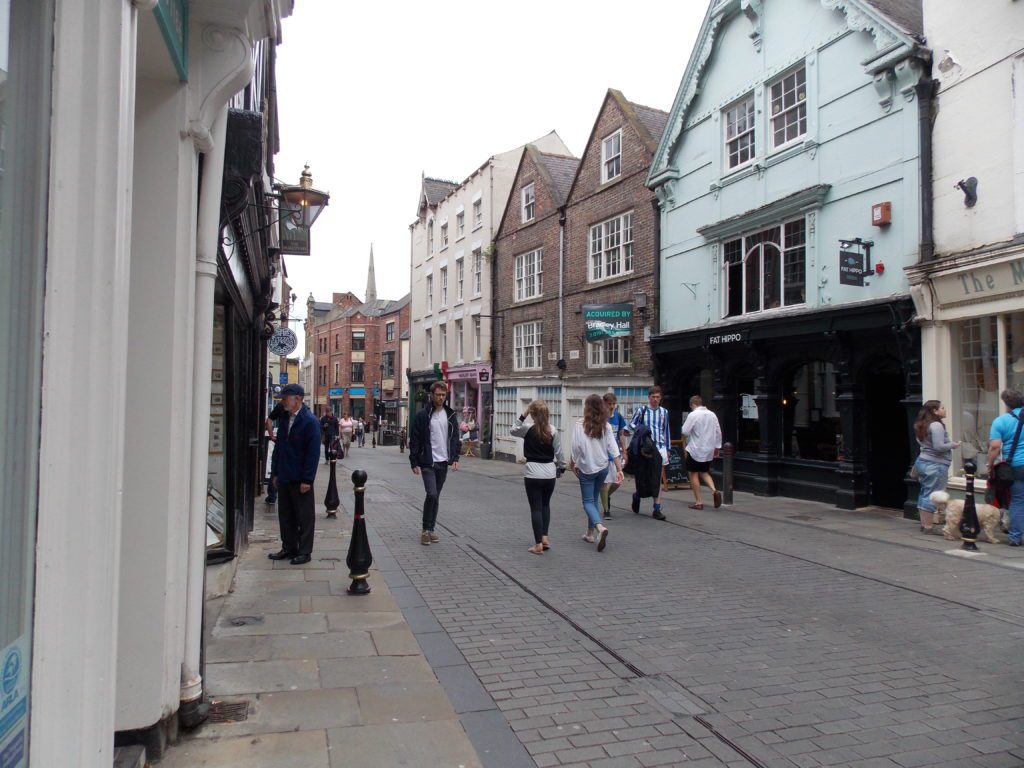 Durham is also twinned with the Department of the Somme, France, the site of a series of World War One battles. Interestingly, yet another battle took place there in 1346: the Battle of Crecy, which was a major victory for the English in the Hundred Years War. Banska Bystrica in Slovakia is also twinned with Durham. Like Durham, it is a beautiful historic city. Its stunning centre – comprising mansions, churches and fortifications – was built by rich merchants in the Middle Ages. Like Durham, its hinterland also has a mining history although around Banska Bystrica copper was mined rather than coal.
Durham is twinned with the coastal town of Nakskov in Denmark and Alcala de Guardia in Spain, an industrial town near Seville. Jaszbereny in Hungary is also Durham's twin. With traces of settlement dating back to six-thousand BC, Jaszbereny is more famous today for making Electrolux refrigerators.
It seems that Durham has an interesting range of twin towns and districts scattered across the world. Who knows, if one day I happen to be passing through Russia, Slovakia or North Carolina, I might feel inspired to pop in and visit one.
by David Sunderland