Pupils at a County Durham school had a very special visitor last week.
The pupils at Rosa Street Primary School, Spennymoor, got to meet Toffee, a community teaching dog. Toffee works for the charity Stray Aid, which rescues and rehomes stray dogs and cats.
Stray Aid is also working with Durham County Council's Civic Pride Team to deliver Paws in the Playground, an interactive lesson which teaches kids basic dog-ownership skills and how to deal with strays.
During their Paws in the Playground session, the children learnt vital techniques for looking after dogs, including how to play with, feed and microchip the animals.
The children were invited to try out their new knowledge with Toffee as well as practising what they should do if a dog were to get into the playground.
Zoe, aged 10, said, "Today I learnt that it is against the law not to have your dog microchipped. I also learnt that if you see a stray, you shouldn't go near it, but you should tell someone or call the council so that it can be picked up safely."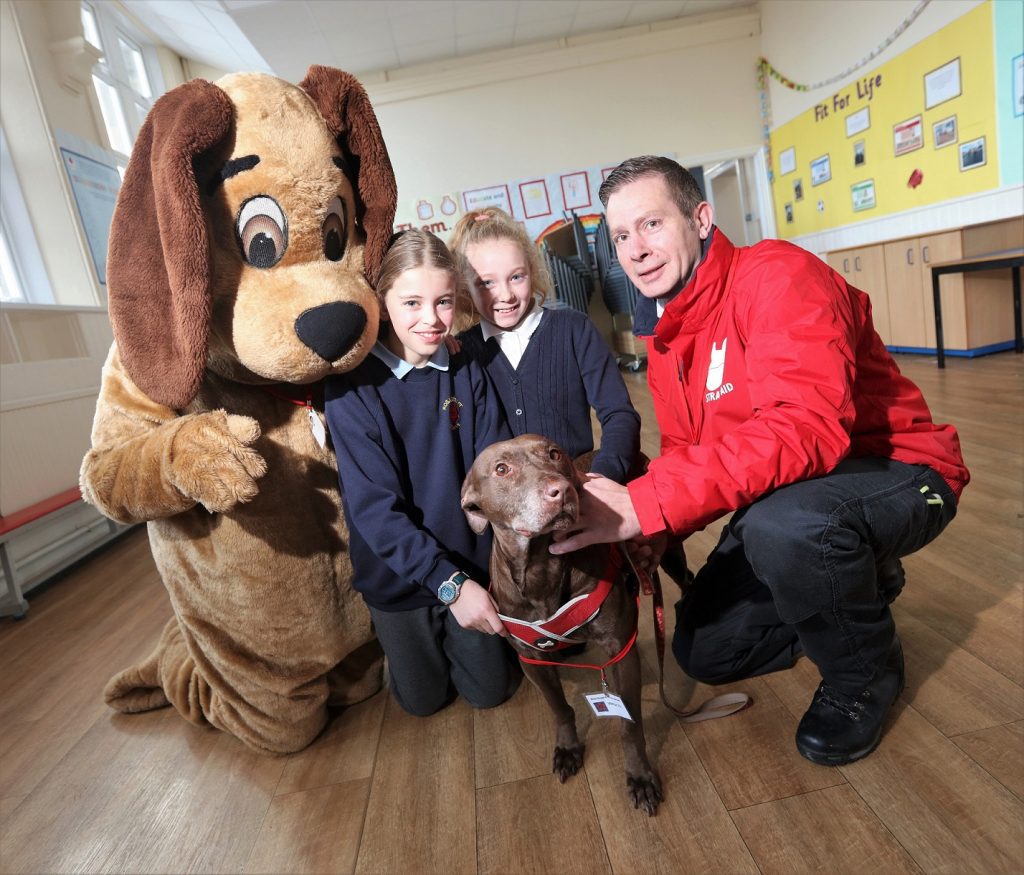 Paris, also 10, said, "We learnt what to do if we see a dog in the playground. We had to stand still and put our hands across our chest. If you do meet a dog, it is important to let the dog sniff you and go to it slowly. Toffee was so friendly – we want to keep her at school."
The community engagement officer at Stray Aid, Lee Henderson, said, "Stray Aid was founded to stop rehomeable strays being put down and takes in over 1,300 dogs a year."
"We want to help people understand the plight of animals and how we can help them. A huge part of this is educating young people about dogs and how we can best relate to them."
Durham County Council's neighbourhood protection officer, Ian Hoult, said, "How we deal with stray dogs is important for the safety of the animals and our residents here in County Durham. Visiting schools is one way we can ensure our young people are informed about the issue."
The Paws in the Playground session built on previous lessons delivered in the school by the Civic Pride Team on topics such as litter and green issues.
To learn more about Stray Aid, please go to https://www.strayaid.org.uk/.
(The featured image shows Rosa Primary School pupils with the community teaching dog Toffee.)