Jasdeep Singh Degun, sitarist and composer, will perform his new sitar concerto, Arya, with the Orchestra of Opera North in Durham Cathedral on Thursday 5 March.
"Arya is a Sanskrit word meaning noble, or precious – as well as being a girl's name, which has been popularised now in the west by Arya Stark in Game of Thrones. But I came up with it before that!", Jasdeep elucidated.
"I've written for small ensembles and larger Indian classical orchestras, but never for a full symphony orchestra. Working with the Orchestra of Opera North and their brilliant arranger Danny Saleeb has been a collaborative process, and it's given me the tools to get my vision across completely.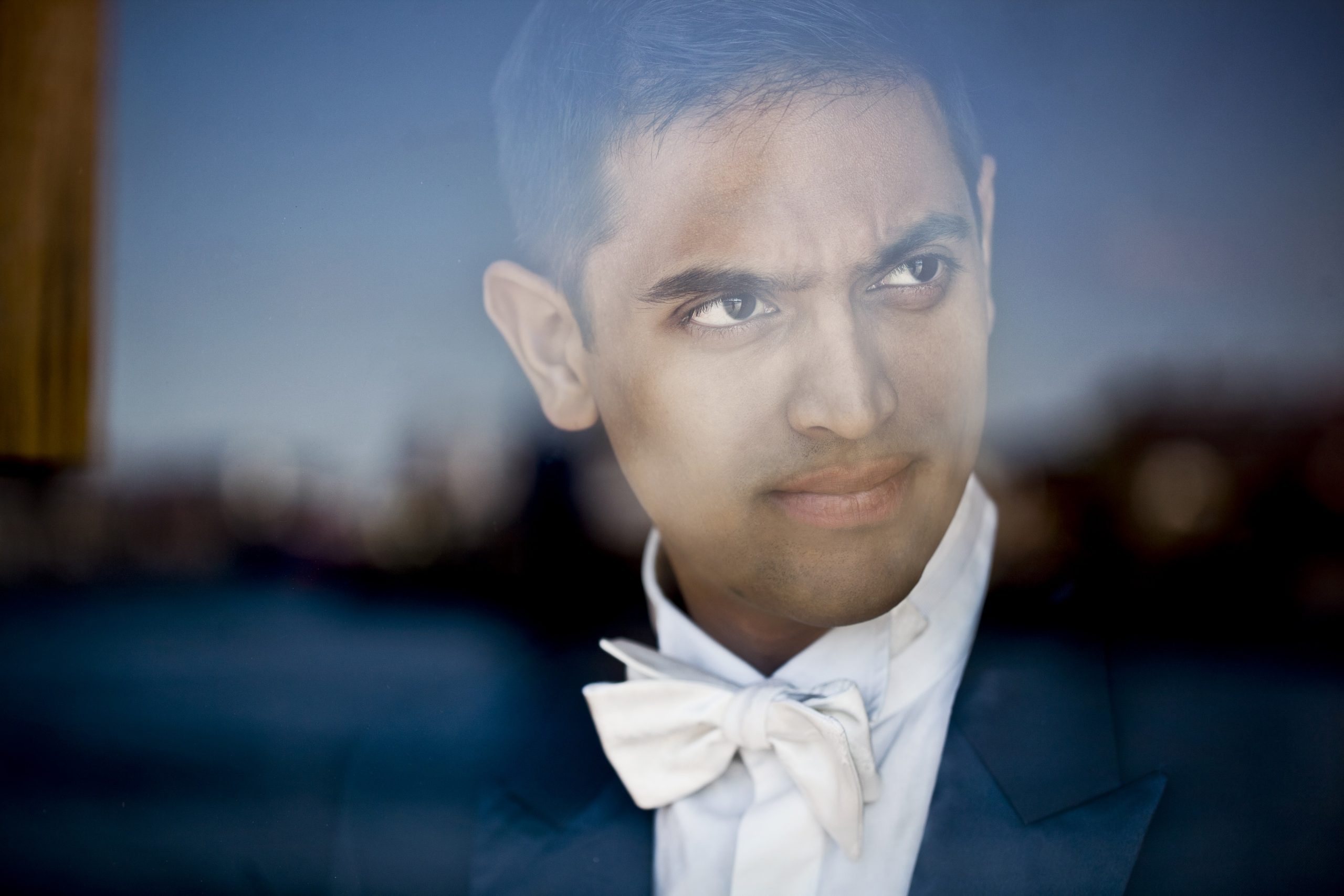 "As an Indian classical musician who was born and brought up in the UK, I'm a product of my surroundings as well as my training. So Arya isn't a western classical concerto, and it's not an Indian classical piece; it's simply the music that I want to present to the world.
"In Indian classical music we have a limited concept of harmony and there aren't any key changes; there's one drone that doesn't shift for the whole concert. And ours is an oral tradition, mostly improvised: we don't have sheets of paper in front of us. We're trained to listen to and repeat long phrases, to learn the intricacies of the raag (traditional Indian modes, like western scales) without any notation. Indian classical musicians have good memories: I only need to drive somewhere once and I can find my way back easily!
"It's the opposite with a western classical orchestra, which is trained to perform exactly what the composer has written down on the stave. And within a western concerto, harmony is a key feature of creativity. How do you bring these two traditions into balance together without compromising either the spontaneity of the raag or the creative drive of the western orchestra?
"Danny and I have given the ensemble a clearly defined and detailed score, whilst leaving enough room for the sitarist to feel unrestricted. I've built in space for improvisation, but for a sitar player there's a lot of scope for that anyway. The sitar is all about the melody, these characteristic, voice-like embellishments that you get by bending the strings.
"At the beginning of the piece the sitar is introduced to the Orchestra, and we follow the instrument like a diamond, a shining light, through this new world of western music.
"The second movement is faster, and the orchestra starts to take over: it's new territory for the sitar. Then in the third movement the two worlds come together and find common ground.
"Arya isn't about defying genres, or breaking out of the shackles of my tradition. I've never felt like that: Indian classical music is my first love, and that's what I want to pass on to new audiences. Arya is about meeting and playing together, whilst maintaining the integrity and the intensity of both disciplines.
"Gem Arts, our partners for this concert, have a great history of bringing different musical traditions and audiences together in the region. Durham University's Ethnomusicology department has conducted some really important research into South Asian music, so I'm excited to be performing Arya in the city's incredible Cathedral."
To complete the evening at Durham Cathedral, the Orchestra of Opera North will be joined by the full force of the company's Chorus for a series of exquisite excerpts from operas including Madama Butterfly, La traviata and The Magic Flute.
Tickets, priced at £18.00 (£15.00 concessions), can be booked online at galadurham.co.uk, or at Box Office on 03000 266 600.
Cover Photo of Jasdeep Singh Degun by Kabilan Raviraj