Visit Beamish Museum during February Half Term (18
th
to 26
th
February) to investigate crimes of the 1820s, early 1900s, 1940s and 1950s as the museum prepares to open its 1950s police houses later this year.
Discover the story of renowned Georgian quilter Joseph Hedley who was murdered in 1826 in an appalling crime that shocked the nation, and learn about crime and punishment in the Georgian period. 
Find out about the actions of some of the North East's Suffragettes in The 1900s Town and visit the Masonic Hall to hear stories of a Sunderland bank robbery which took place in 1897.
Visit The 1900s Pit Village to find out what happened to those who played truant and, in the back lane of Francis Street, learn about illegal games of pitch and toss.
Head to The 1940s Farm to find out about the secrets of the black market during World War Two.
There have been reports of sheep rustling at Spain's Field Farm – can you help the farmer and the policeman find the lost sheep? (Spain's Field Farm open weekends only).
Practise your lock picking skills in The 1950s Town. In the 1950s welfare hall, see some of the fascinating policing objects the museum has in its collection and discover the planned room layouts for Beamish's 1950s police houses and office, which are due to open later this year.
Plus, take part in the museum's fun family activity trail and solve The Mystery of the Sleepy Salesman.
Connor Emerson, Keeper of Social History at Beamish Museum, said: "We're very excited to invite everyone to come and get involved in looking at crime and punishment across the 1820s, early 1900s, 1940s and 1950s during our Crimes of the Centuries event this February Half Term.
"Each area of the museum will be concentrating on the types of crimes and punishments of the times they portray, there will be lots to discover and plenty of activities to try your hand at during this week-long event".
Beamish Museum is replicating a pair of police houses from Heworth, in Gateshead, and their associated single-storey office, which will open later this year. Visitors to the police houses will be able to experience the daily routine of a police officer in the 1950s. Thanks to money raised by National Lottery players, the Remaking Beamish project was awarded £10.9million by The National Lottery Heritage Fund in 2016.
2023 Events at Beamish Museum
Whether you're serious about steam, crazy about cars or fascinated by farming, there's something for the whole family to enjoy at Beamish Museum this year.
The County Durham open air museum has a packed programme planned, with some brand new events as well as the return of some firm favourites. The museum will also be opening several new exhibits in its 1950s Town and 1820s Landscape making 2023 an exciting year for visitors.
Learn about the role of women in the 1820s, early 1900s, 1940s and 1950s as the museum celebrates International Women's Day (11th & 12th March). Be amazed by ingenious activities during Science Weekend (18th & 19th March) and join in with family activities on Mothering Sunday (19th March). 
Prepare for a steam spectacular as a selection of road steam, locomotives and internal combustion engines visit the museum for the Beamish Steam Gala (1st & 2nd April).
Enjoy a cracking day out at Beamish this Easter (7th to 10th April) with lots of egg-citing activities. Take part in an Easter egg trail, see and taste traditional Easter baking, and try your hand at Easter crafts and egg-cellent activities.
Marvel at a Napoleonic Muster display in the Georgian Landscape (15th & 16th April), see the Sunderland & District Classic Vehicle Society display (16th April) and take part in traditional May Day Celebrations (1st May).
Celebrate the 50th Anniversary of the Beamish Tramway during Fares Please (6th to 8th May), along with Coronation Celebrations. The museum's Tramway opened in 1973 to re-create the experience and atmosphere of tramway operation while giving visitors the chance to travel back in time. 
Trot along to the museum for Horses in Harness (10th & 11th June), enjoy the Classic Car Day, organised by North of England Classic & Pre-War Automobiles Club (18th June) and see the start and finish of the 50th Reliability Run, a 150-mile run through Durham and Yorkshire for cars, motorcycles and commercial vehicles registered before 1956 (18th June). Brass at Beamish also taking place this weekend.
The museum will be hosting the World Quoits Championship (1st & 2nd July), see members of the National Quoits Association battle it out across this two day event, and unleash your inner inventor with amazing science, technology, engineering and maths activities during Crank It Up! (1st & 2nd July). 
Visitors can learn more about the fascinating story of upland farming during the Farming in the 1950s weekend (8th & 9th July) and admire traditional tractors on display at the museum during the Beamish Tractor Show (22nd & 23rd July).
Green-fingered folk can take their home-grown produce along to Beamish Allotment, Garden and Flower Show (26th & 27th August), learn about life on the Home Front during the Second World War during Dig for Victory (31st August to 3rd September) and see a whole host of cars, lorries, vans and bikes at the Autumn Transport Gala (9th & 10th September).
There's plenty of autumn and winter activities planned too, including the magical Christmas at Beamish celebrations, with the dates to be confirmed.
There'll also be regular musical performances by brass bands in the bandstand in The 1900s Town, choirs in The 1900s Pit Village chapel and 1950s musical acts taking to the welfare hall stage.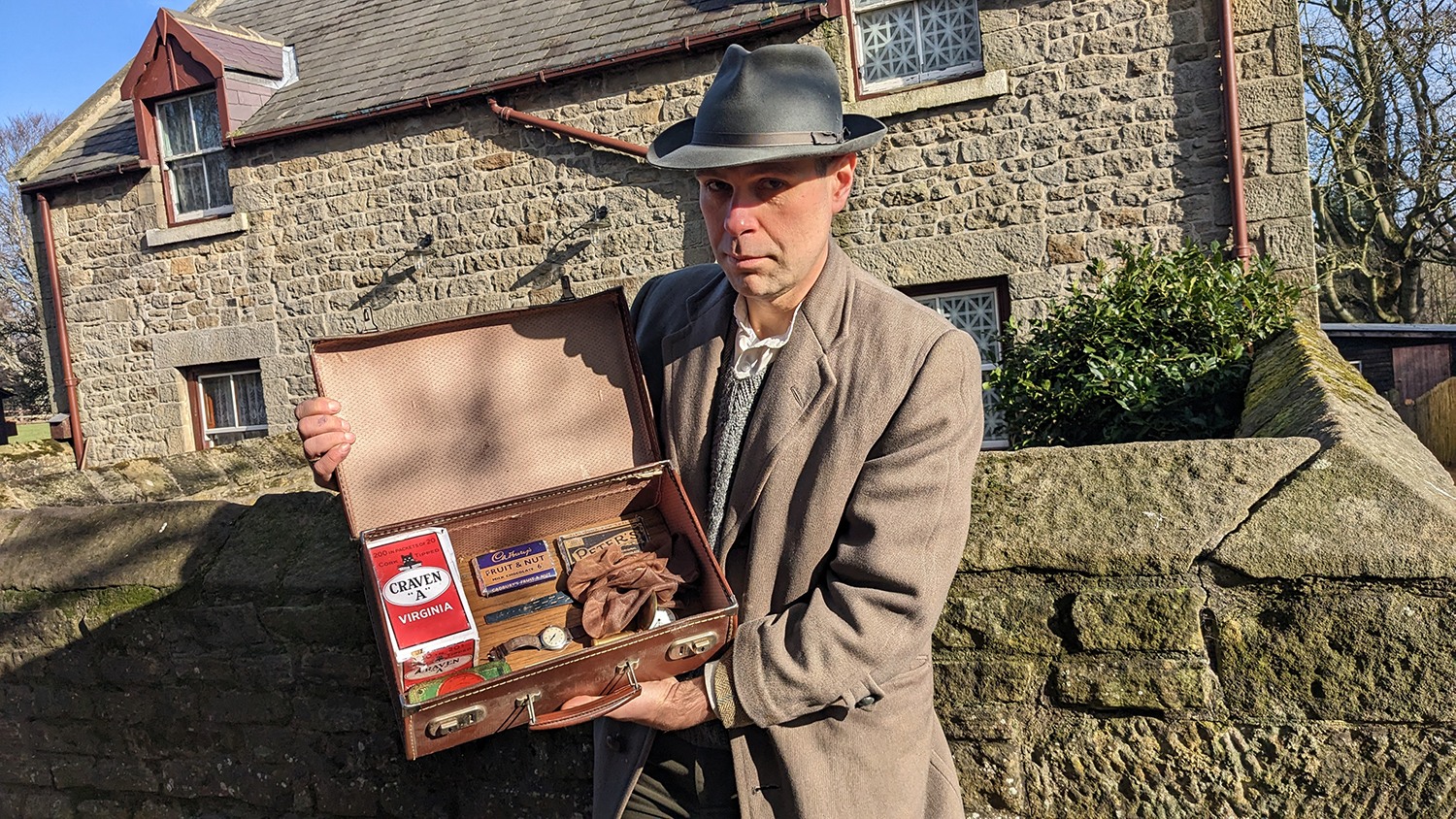 Paul Foster, Events Manager at Beamish Museum, said: "From firm favourites including the Beamish Steam Gala, a traditional Easter and Dig For Victory to the celebration of the 50th anniversary of the Beamish Tramway, there's plenty to look forward to this year.
"Make sure you use your Beamish Unlimited Pass or Friends of Beamish membership to come along to the museum, explore new exhibits, take part in exciting events and make fantastic memories!"
As if exciting events weren't enough, the museum will be opening several new exhibits in its 1950s Town and 1820s landscape.
New exhibits opening in The 1950s Town later this year include a pair of police houses and their associated single-storey office, semi-detached houses, a terrace of aged miners' homes and bowling green and pavilion. 
In the 1820s Landscape, the museum is due to open a Georgian pottery and Drover's Tavern where visitors will be able to enjoy Georgian-inspired food and drink.
Beamish Museum's daytime events are included in admission and are free to Beamish Unlimited Pass holders and Friends of Beamish members, pay once and visit free for a whole year. 
For more information, including events and opening times, visit www.beamish.org.uk.