Representatives from Spain have experienced some of the delights of County Durham this weekend.
Following a region-to-region tourism partnership being signed by Durham County Council and A Coruña Provincial Council in northwest Spain, last year, partners have come together in person to take part in a pilgrimage along the English Way.
The agreement will see the sharing of best practice in tourism marketing, and the promotion and enhancement of the English Way, the Northern Saints Trails and other pilgrimage routes, creating increased economic benefits for both A Coruña and County Durham.
A Coruña is home to Camino de Santiago, one of the most recognised pilgrimage routes in Europe, attracting more than 200,000 pilgrims every year.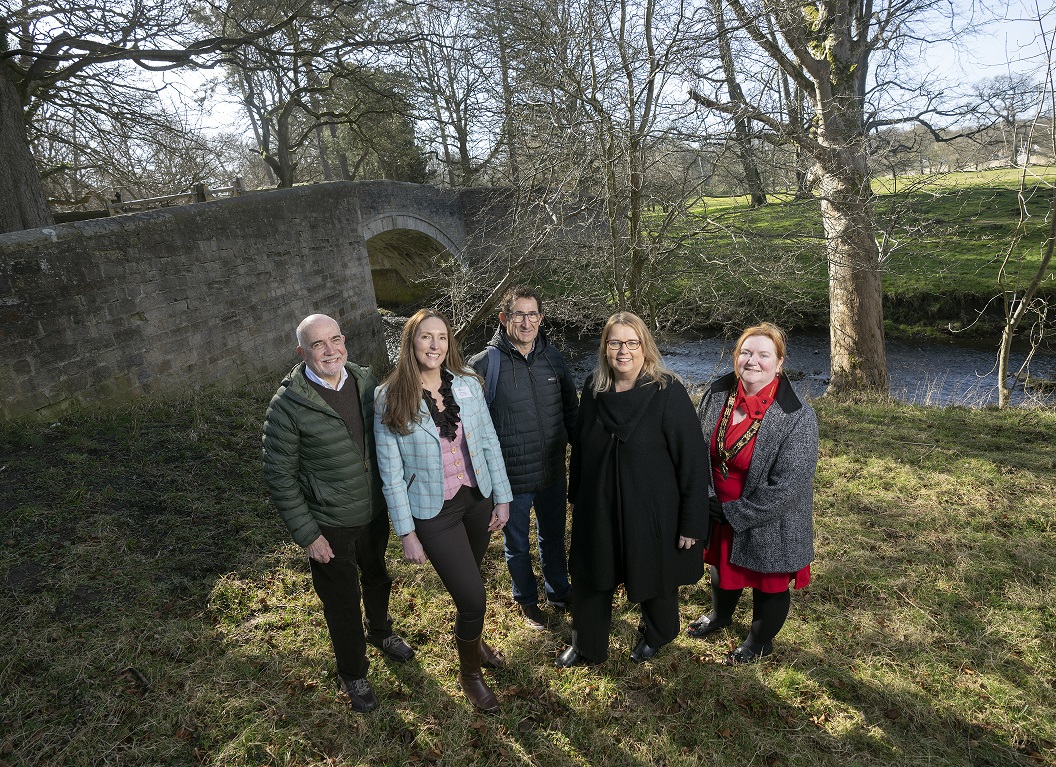 The partnership will therefore strengthen County Durham's position as a destination to make a pilgrimage to, building upon the six successful Northern Saints Trails. Based on ancient pilgrim routes, the trails position the north east as the 'Christian Crossroads of the British Isles' and are designed to bring the fascinating stories of the region's Saints to life.
Across the weekend, delegates visited Bishop Auckland before joining the English Way from Finchale Priory to Durham Cathedral.
Cllr Amanda Hopgood, Leader of Durham County Council, said: "It has been wonderful to host our partners from A Coruña. Our regions have such a shared cultural heritage, particularly in respect to pilgrimage.
"By working together to share best practice and make our walking routes as successful as possible, we can attract even more visitors to both areas and preserve our rich heritage for centuries to come.
"Showcasing our wealth of history and heritage and introducing more visitors to our beautiful landscapes, fantastic festivals and events has been a key aspect of our bid to be named UK City of Culture 2025. Culture is an integral part of our ambitions for the county and can create so many opportunities for all. Our shortlisting in the competition demonstrates how seriously we take our commitment to culture, and we look forward to further developing our exciting plans."
For more information on Northern Saints Trails please visit http://www.northernsaints.com/
 More information on Camino Inglés can be found at https://www.caminodesantiago.gal/en/make-plans/the-ways/english-way
To find out more about the City of Culture bid, submit ideas and leave messages of support, visit www.durham2025.co.uk or follow the Durham 2025 social media accounts at @Durham2025 on Facebook, @Durham_2025 on Twitter, and @Durham2025_ on Instagram.