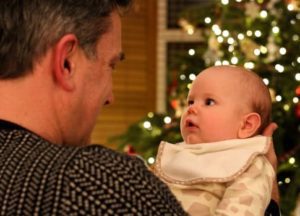 Durham County Council is appealing for more foster carers. Although the number of foster carers in County Durham is rising, the council says that more are still needed to provide a loving home for looked after children.
The council says that despite "an increase in potential foster placements, the number of children in care continues to outstrip that supply."
A council report, due to be presented on December 14th, will set out priorities for its fostering services over the next year. One main priority will be ensuring that children remain in County Durham communities; another will be developing its Foster Xtra scheme, which supports children who have especially complex needs.
Margaret Whellens, Durham County Council's director of children and young people's services, said, "The majority of our looked after children are placed within our fostering service, but it is increasingly challenging to manage the growing demand for placements."
"Our foster carers tell us that nothing gives the same feeling of love and warmth as fostering and by working with us you could make an enormous difference to a child's life."
"There are many myths that surround fostering so we would encourage people to find out the facts before they rule themselves out."
"You don't need any special qualifications – just a genuine interest in caring for young people, patience, understanding and a sense of humour – and we can offer you training and specialised support along the way."
Anybody who may be interested in fostering with Durham County Council can visit www.durham.gov.uk/fostering.
The charity The Fostering Network says, "Foster carers can, and do, make a real difference to the lives of children and young people who come into their care."
"They make this difference by working with professionals in a 'team around the child' to provide security, stability and support at a crucial time in the child's life. They will often provide children with their first experience of positive family life."
Save
Save