A big thank you to the bin crew: that's the message being displayed on County Durham bin wagons as people continue to support one another through the government's lockdown.
County Durham bin crews are showcasing the thanks they have received for their work during the lockdown, as letters and drawings from residents have been blown up and added to the side of three wagons.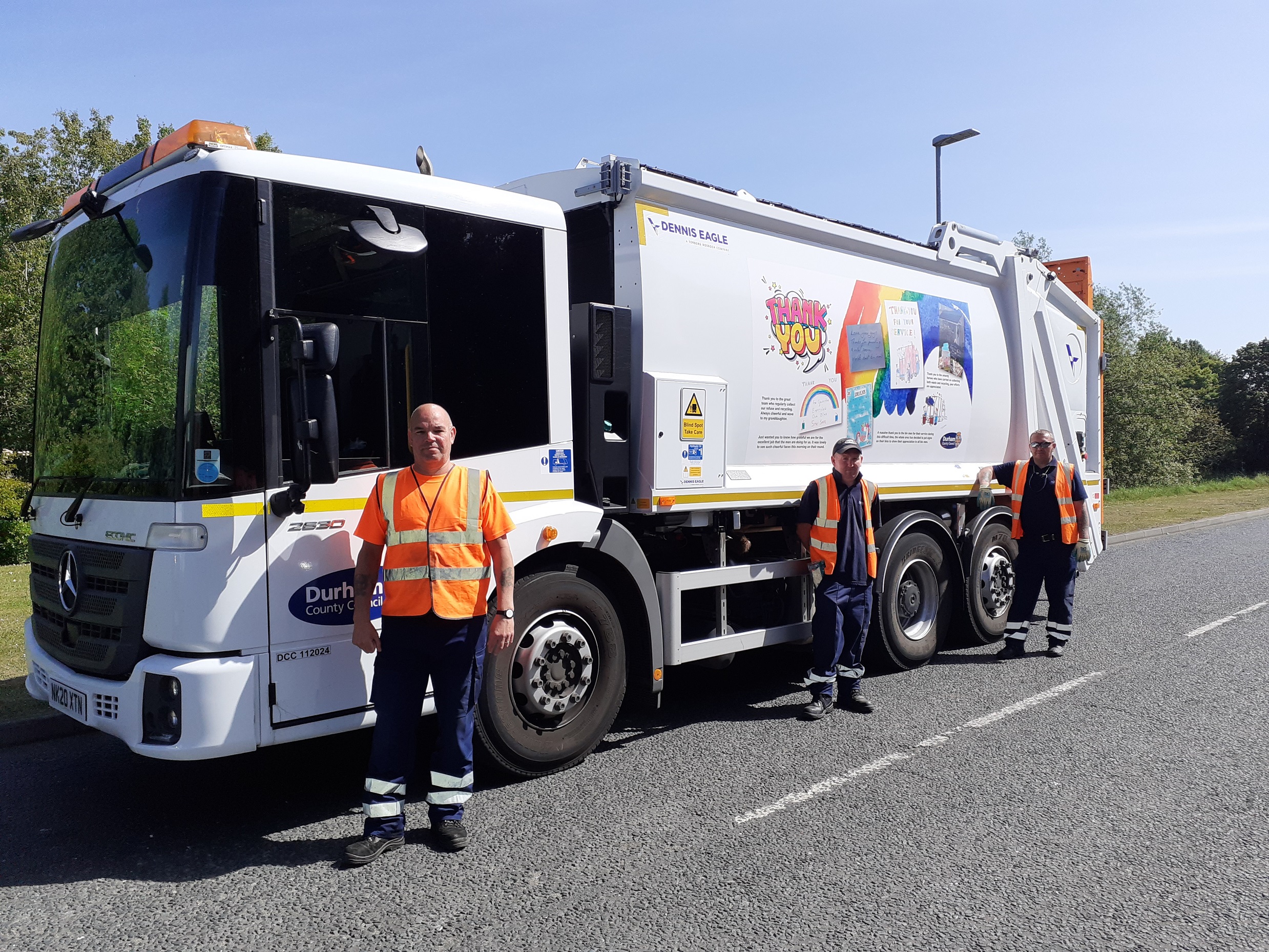 The Durham County Council workers have been inundated with letters of appreciation as they continue to carry out collections during the lockdown.
These have been met with delight from the crews and displaying them is a way of showing how much these correspondences continue to lift spirits.
Cllr Brian Stephens said: "In this unusual time, we have been moved by how much our communities come together. These displays of gratitude for our bin crews really do highlight that good work does not go unnoticed, and that a small gesture, such as a small thank you note, can make a big difference during times of hardship.
"We will continue to ensure our essential services are available, and we cannot thank everyone enough for their hard work and encouragement."
Durham County Council rubbish and recycling collections remain as normal. Residents should put bins out for collection at 7am on the collection day.
Visit www.durham.gov.uk/article/22999/Bin-collections-garden-waste-and-tips for up to date information on bin collections and garden waste.