Singer-songwriter Katie C rolls out another hit with new Christmas song 'Boxing Day', featuring the song's co-writer and fellow County Durham-based musician Isabel Maria, set to release on December 9th 2022.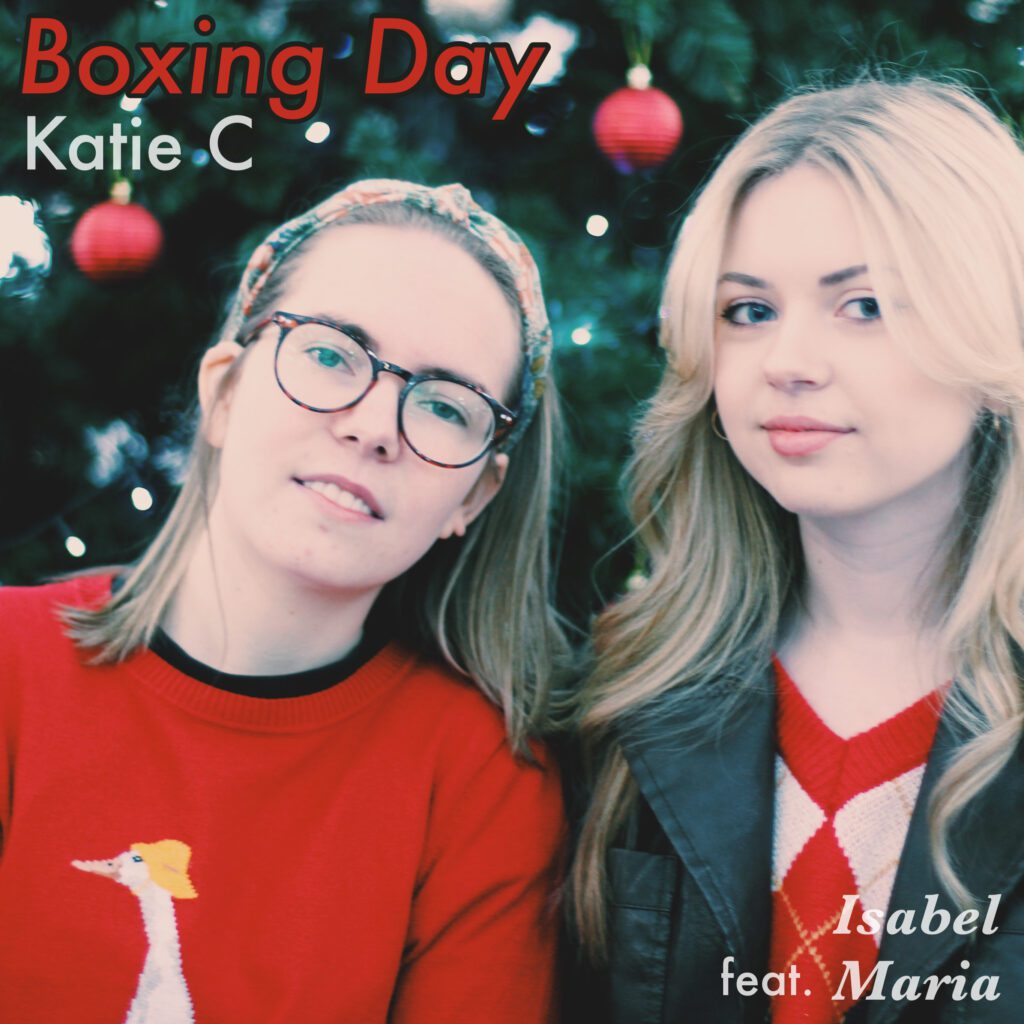 'Boxing Day' follows the story of a fresh heartbreak during the holiday season, which later bandages itself up with uplifting optimism, propelled by dreamy strings and harmonies. With tactful production from Lee Collins, the single is a neatly packaged contender for every Christmas playlist this year.
"It's been great working together on our first collaboration," Katie says. "The song is both melancholy and hopeful with '50 Boxing Days' ahead for the couple in it. Our harmonies work brilliantly and the vocals blend so well."
Appealing to fans of Anne Marie, Mimi Webb and Taylor Swift, Katie C has something for everyone: her last single 'Faking It' received high praise in NE Volume's October edition. Her collaboration with Isabel Maria seamlessly blends sides of the indie-pop spectrum into one storytelling-focused Christmas tune.
Katie C (feat. Isabel Maria)
'Boxing Day'
CHRISTMAS SONG OUT 09/12/2022