Artichoke, the leading arts producer in the UK, has revealed the names of the five successful participants who will be creating and showcasing innovative light works at Lumiere, the country's biennial light art event.
This achievement comes as part of the small-scale commissioning scheme.
Thanks to the generous sponsorship from EMG Solicitors, a locally-based organization, BRILLIANT invites individuals from all walks of life to submit their bright ideas, not exclusively limited to practising artists. The longstanding goal of this scheme is to promote diversity within the field of light art, both at a local level and throughout the UK. It aims to provide a platform for non-creatives and emerging artists to actively participate in the biennial event.
The chosen creative individuals will now collaborate closely with an Artichoke Producer and Production Manager to refine and bring their light installations to fruition. These artworks will be showcased alongside established international and UK artists in an engaging new program commissioned by Durham County Council. The event will take place from Thursday, November 16 to Sunday, November 19, 2023, providing a thought-provoking experience for all attendees. Lumiere in Durham remains a free event, open to everyone.
Among this year's BRILLIANT selection, two are from the North East: Seaham-based artist Angela Sandwith and Durham-born, Newcastle-based video artist Gareth Hudson. They are joined by three more artists including Deaf architect and visual artist Martin Glover, multi-media artist Emma Griffiths, and recent Royal College of Arts graduates, Patrick and Kaori Jones.
Former Design educator and now full-time artist, Angela Sandwith, has attended every Lumiere event. This year, she returns as a contributor, presenting a light installation using recycled and discarded materials often found along coastlines. Gareth Hudson will create a kinetic light sculpture choreographed to a North Eastern choir soundscape.
Martin Glover's artwork is inspired by his passion to educate and celebrate sign language. His selection follows his participation in Lumiere 2021, where he delivered a BSL arts tour. Kappa is the joint name of the creative duo Patrick and Kaori Jones, who have a background in science and anthropology respectively. They will present an artwork inspired by the positive powers of light. Emma Griffiths will present an artwork centred around her recent hearing-loss diagnosis and how she experiences a typical conversation.
Kate Harvey, Artichoke Director of Projects says, "This year we were blown away by the high standard of BRILLIANT applications; it was a tough decision. Our five selected artists presented ideas that use light to illustrate their passions, interests or personal experiences against the magical landscape of Durham, whilst also taking into consideration Artichoke's aims to deliver a sustainable and environmentally-conscious event. Over the next few months, we will offer the selected participants the opportunity to bring their unique creative ideas to life and see their work exhibited on the global platform of Lumiere. Together with the support of our team, they will also have the opportunity to see many aspects of how a large-scale, free-to-attend event is put together."
Artichoke is committed to broadening the scheme nationally, encouraging people who are currently under-represented in our BRILLIANT alumni, including people of colour and people who identify as d/Deaf, disabled or neurodivergent.
BRILLIANT artist Emma Griffiths says, "Being selected by Lumiere as a BRILLIANT artist means so much to me as a deaf woman from a working-class background. There isn't enough working-class representation in the art world and the sector is greatly missing out on our potential. BRILLIANT has also given me the opportunity to be listened to, by giving me a space to raise awareness about hearing loss. I am so excited to be alongside so many amazing artists. My dream is to use art to create spaces where those who don't get the same opportunities to have a voice are welcome to, and question everything through creativity."
Fellow BRILLIANT artist Angela Sandwith, says, "I have attended every Lumiere, and for a long time I have aspired to take part in the BRILLIANT scheme knowing that it would push my creative capabilities into new and exciting realms. To be part of the magic that is Lumiere motivates me to create art that gives people an unforgettable experience. I am proud to have been selected, and I look forward to working with Artichoke and exhibiting my installation in the beautiful and historic city of Durham."
Cllr Amanda Hopgood, Leader of Durham County Council says, "To be giving these five artists the opportunity to exhibit their work at a world-renowned event like Lumiere is a very special thing, and I look forward to seeing how people attending this year's event engage with and respond to their creations. The BRILLIANT scheme is all about encouraging people from all walks of life to get involved in light art, and the brilliant thing about it is that it's open to anybody. It's great to see two County Durham artists among the five – this will be a particularly special moment for them and I hope it provides inspiration for others to follow in their footsteps."
EMG Solicitors returns as the key sponsor of the BRILLIANT national commissioning scheme for Lumiere 2023. EMG Solicitors is a growing firm based in Durham that has supported Lumiere events since 2017.
Emma Gaudern, Managing Director of EMG Solicitors says, "Lumiere is an amazing event, not just for Durham city but for those in the wider area too. We sponsored installations in 2017, 2019 and became sponsors of the BRILLIANT national scheme for the first time in 2021. This year we have been lucky enough to be involved in the judging panel as part of our sponsorship of BRILLIANT in 2023. Lumiere is loved by our own team, their families and our community and so we really enjoy being part of making the event happen. The team at Artichoke are an inspiring bunch, great to work with and they offer so many opportunities for like-minded businesses to get involved."
Since 2011, 27 BRILLIANT artworks have been programmed at Lumiere and seen by over four million visitors. Past works include luminous rope and drainpipes to make supersized knitting needles, a large, metal disc incorporating sound and colour to create a meditative work, a unique light structure made out of thousands of upcycled everyday discarded objects, illuminated street signs and a giant, glowing slinky toy.
Full details of the BRILLIANT artworks will be included in the full programme to be announced later this year. To be the first to know what's happening, sign up to the newsletter at the event website, Lumiere-festival.com.
Lumiere Durham is a central pillar of The Culture County, the long-term creative regeneration strategy born out of the Durham 2025 UK City of Culture campaign.
About BRILLIANT artists:
Angela Sandwith lives in Seaham, County Durham. She works from her studio, a former granary on the family farm, overlooking the East Durham countryside and coast. When not in the studio, Angela can be found working in her 1970s caravan, which she converted using reclaimed and recycled materials. Angela is an artist who has a passion for the natural environment and socio-political issues. She works in a variety of media, though is best known for textiles and wearable art which makes a statement. Using recycled, discarded and unusual materials as metaphors, Angela challenges both their perspective and traditional techniques used, repurposing and giving them a second life with a message and hint to their past. After a long career in Design Education, teaching initially in Secondary schools then as Senior Lecturer in the School of Education at the University of Sunderland, she left in 2017 to focus on her art practice.
Gareth Hudson is a video installation artist based in the North East of England, working in moving images and light. Hudson eventually figured out that his work focuses on exploring and capturing transpersonal experiences that could also be called sublime, exceptional, spiritual, mystic, psychedelic or transcendent. He uses his practice to examine the utility of such experiences and is passionate about positioning art as a vehicle to both listen, observe, and express on matters of spiritual and secular ultimate concern. Hudson's work utilises moving images, sound design, lighting, projection, and installation in an attempt to make powerfully affecting environments and this comes from attempting to experience moments that are threshold, periphery and liminal. Hudson also lectures in Fine Art, the Moving Images and Lens-based Media.
Emma Griffiths is a London-based, multimedia artist, originally from a small working-class town, Ellesmere Port, in North West England. Emma's work often expresses a feeling, enacts an experience, or shares a message, which are vital purposes of her work. She became strongly connected to art during her childhood. Art helped her to communicate what words couldn't. Art also became her escapism and a way that she could explore farther than my town. The current focus of Emma's work is centred around her recent hearing loss diagnosis and reflecting on the denial she has always had. By exploring her relationship with hearing loss, she is being a self-advocate of her diagnosis through art.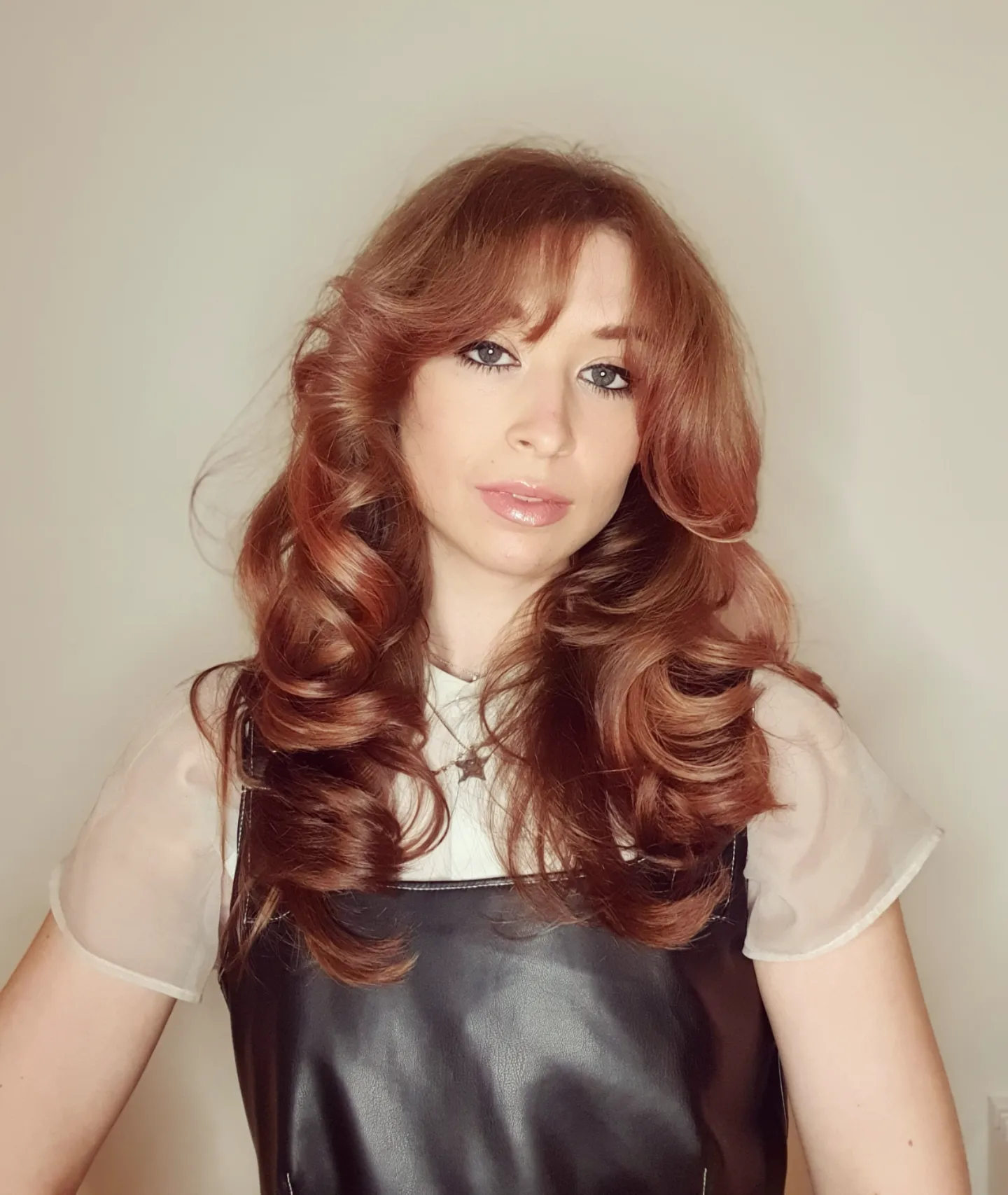 Martin Glover is an architect and visual artist with a passion for exploring social themes through a variety of media. His approach to art demonstrates his vested interest in Sign Art, art influenced by BSL. Martin has always had an appreciation of the Arts which has led to him facilitating guided tours for Deaf sign language users in British Sign Language (BSL). He brings passion to his lively presentations which attracts an engaged audience. He has run a mentoring programme for other deaf people to deliver Art tours in BSL to help open up opportunities for Deaf people to participate in the arts and cultural sectors nationally. He is a proud member of this minority linguistic community, bringing this passion to his role as Governor for a school for Deaf children in London. To date, he has secured three public commissions: a wall mural twice, Upfest, Bristol (2021 and 2022) and posters for the Alphabet for Black Rock project, Brighton Council (2021).
Kappa is a recently formed collaboration between the artists Kaori Jones and Patrick Jones, who live and work in London. They both received MAs in sculpture from the Royal College of Art in 2022. Kaori and Patrick are multimedia artists who draw upon their knowledge of anthropology and science and seek to speak with and inspire a diversity of people and communities. They have participated in numerous group exhibitions, including 'Lapped Seams and Silver Linings' at the Standpoint Gallery London. Since 2022, Kaori has exhibited her work with the Amber Room. Patrick is a founding member of SSG. SSG's recent exhibitions include Visions of Sound, Loosen Arts, Rome, and forthcoming exhibitions include Art in the Field, Daguan Contemporary Art Museum, China.