This year's Bishop Auckland Food Festival, organized by Durham County Council, offers a variety of skills for people to learn, including pasta making, creating "illusion" cakes, and professional vegetable chopping.
The festival, which is highly anticipated, will take place on Saturday, April 22, and Sunday, April 23.
Following last week's announcement of celebrity chefs attending the event, the organizers have now released information on a range of ticketed workshops that cater to both adults and children.
The kids' cookery workshops will be led by Twiddle Food owner, Viki Garbett, who grew up in Hungary and likes to add a Hungarian twist to her recipes.
Suitable for five to 12-year-olds, the 45-minute sessions will take place at Bishop Auckland Town Hall on both the Saturday and Sunday.
First up on each day is Hungarian chocolate biscuit roll making at 10.30am, followed by gnocchi making at 12.00pm – gnocchi are little Italian potato dumplings – and colourful pasta making at 1.30pm.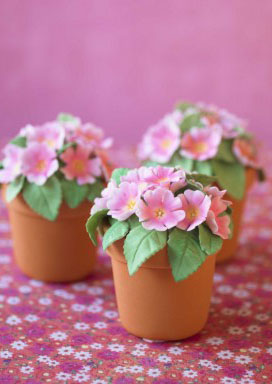 Tickets are priced £4 per child and must be booked in advance from the Bishop Auckland Food Festival website at https://bishopaucklandfoodfestival.co.uk/kids-cookery-workshops-with-viki-from-twiddle-food/.
For those aged 16 plus there's a trio of 'have a go' workshops run by experienced Bishop Auckland College chef lecturers, Richard Vart and Elizabeth MacIntyre. 
These workshops also take place in Bishop Auckland Town Hall on both the Saturday and Sunday.

The 'Chef's knife skills' workshops will teach people the professional way to dice, chop and prepare root vegetables and of course, the classic onion.
They take place from 10.30am to 11.30am on Saturday 22 April and from 1.30pm to 2.30pm on Sunday 23 April.
The 'Flower-pot cupcake' workshops are on from 12.00pm to 1pm on both days and those attending will learn how to create and decorate cakes using the art of sugar craft.
Finally, the 'Illusion cake making' workshops are all about learning how to colour and shape sugar-paste to create a cupcake that doesn't look like a cupcake. In fact, it looks like a cheeseburger!
These workshops run from 1.30pm to 2.30pm on Saturday 22 April and from 10.30am to 11.30am on Sunday 23 April. 
Tickets for the workshops are priced £5 per person and must be booked in advance from:
https://bishopaucklandfoodfestival.co.uk/bishop-auckland-college-presenting-have-a-go-sessions/.
Cllr Elizabeth Scott, Durham County Council's Cabinet member for economy and partnerships, said: "One of the many great things about the festival is that it provides opportunities like this for people to take part in workshops, learn new skills, and to engage with cooking in new and exciting ways.
"That's alongside the amazing list of celebrity chefs we've got at the festival this year. For anyone who's missed that we've got Phil Vickery, Rachel Allen, Kenny Tutt and Bake Off stars Sandro Farmhouse and Janusz Domagala all joining us. If that wasn't enough, we'll also have stalls from the region's best food and drink producers, serving everything from burgers and brownies to churros and cheese, with vegan and gluten-free options too. It won't be long before we announce full details of who'll be there and what the entertainment programme has in store for us.
"All the ingredients are coming together very nicely and festival weekend is shaping up to be a real treat for everybody."
Bishop Auckland Food Festival is just one of the many cultural events taking place in County Durham this year, cementing Durham's position as the 'culture county' and demonstrating the council's ongoing commitment to cultural-led regeneration.
This includes delivering key projects within County Durham's shortlisted UK City of Culture bid; progressing major capital projects and raising the county's profile as a fantastic place to live, work, visit and invest.
Bishop Auckland Food Festival is supported by Bishop Auckland Town Council and Durham County Council's Towns & Villages programme.
To keep updated on all the latest Bishop Auckland Food Festival news visit the event's website www.bishopaucklandfoodfestival.co.uk and follow its social media channels.