A North West Durham School trip to India for disadvantaged kids was averted from disaster after the Indian High Commissioner personally intervened.
Lanchester EP Primary School Headteacher reached out to local MP, Richard Holden, after complications and visa costs put the school trip in jeopardy.
Ms Davies, Lanchester EP Primary School Headteacher, had organised a trip for 16 of her students in conjunction with the Turing Scheme, which is there for students from disadvantaged backgrounds to visit different countries – in what will be a life changing experience.
Much to the dismay of Ms Davies and the children's parents, when they tried to apply for their visas they encountered issues as the Indian Government had not made their e-visa scheme available to tourists visiting India from the UK. Paper visas are both much more time-consuming and more costly than e-visas. Richard was clear that his disadvantaged constituents should not have to pay the £3,100 price for international complications.
After meeting with Richard Holden MP, the High Commissioner for India, Mr Vikram K Doraiswami, personally intervened. He not only has waived the £3,100 total cost of the visas for the school, but extended his warm hospitality and kindness to the Headteacher, who was invited to the Indian Consulate in Edinburgh this week.
With matters resolved, the children, and their teacher can now rest assured their forthcoming trip next year can now go ahead.
Ms Davies, Headteacher at Lanchester EP Primary School, said:
"I am hugely grateful to both Richard Holden MP and His Excellency, Vikram Doraiswami, for their hard work helping us out with our visa applications.
"It was a pleasure to go to the Consulate General's office where they waived the fees. The efforts they went to and the kindness showed mean this life changing trip to India for my pupils can go ahead. We are so thankful."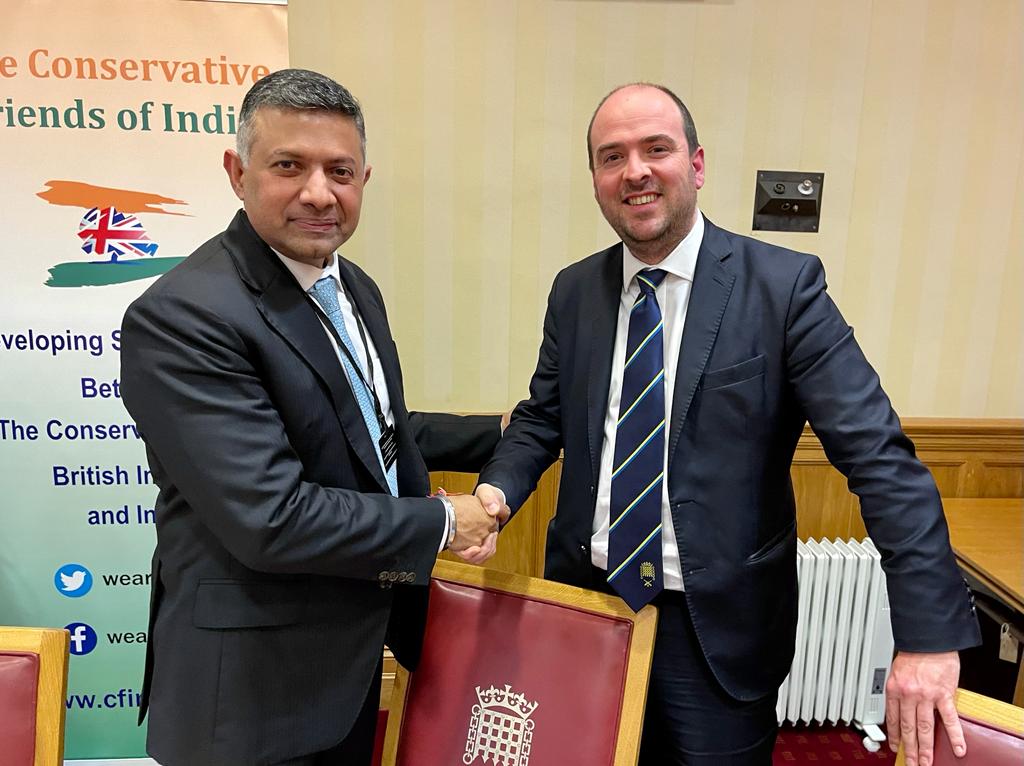 Richard Holden MP comments:
"The Turing Scheme provides an invaluable opportunity for schools and universities to partner internationally – especially across the Commonwealth.
"I'm delighted that, following our meeting in Parliament last week, the Indian High Commissioner, His Excellency Vikram K Doraiswami, and his team have not only expedited and simplified the visa process for the pupils and teachers from Lanchester EP Primary School, but have also waived over £3,100 of visa fees they would have otherwise been required to pay.
"The relationship between the United Kingdom and India, with who we share important historic and family ties, could not be of greater importance for our mutual educational, economic and security interests. The kindness shown by HE Mr Vikram K Doraiswami to Ms Davies and her school children demonstrates India's lasting friendship with the United Kingdom.
"I hope that the visit from pupils in Lanchester will play another small part in further cementing these important bonds and again thank the High Commissioner for his personal assistance in furthering this friendship between our countries."