The picturesque Deer Park at County Durham's iconic Raby Castle will be opening to families and friends on 1
st
January for the annual New Year's Day charity walk, this year in aid of Hearing Dogs for Deaf People. 
Celebrating its 40th anniversary in 2022, the national charity has matched thousands of dogs with deaf people since its creation in 1982 and currently has over 1,100 working hearing dog partnerships across the UK. With a voluntary workforce of over 3,000, Hearing Dogs for Deaf People relies solely on the support, time and effort of charitable partnerships to change the lives of deaf people across the country. 
Sophie Brown, events manager at Raby Castle said: "Our annual New Year's Day walks here at Raby are always a popular event with locals and visiting guests enjoying a winter walk.
"Not only can people enjoy the incredible scenery across our park, but they can do so knowing that they are helping a worthwhile cause – it's a really great incentive and a truly fantastic way to begin 2023. We look forward to seeing everyone there."
A spokesperson for Hearing Dogs for Deaf People said:
"We are delighted that Raby Castle has chosen to support Hearing Dogs for Deaf People in 2023. The New Year's Day walk is sure to be a lot of fun for the whole family and four-legged friends. Anyone who attends will be helping change deaf people's lives."
Volunteers from Hearing Dogs for Deaf People will be on hand throughout the day, so attendees can make a donation to support its extremely important work. Visitors will also be able to learn more about the four-legged friends who are so transformational in deaf peoples' lives.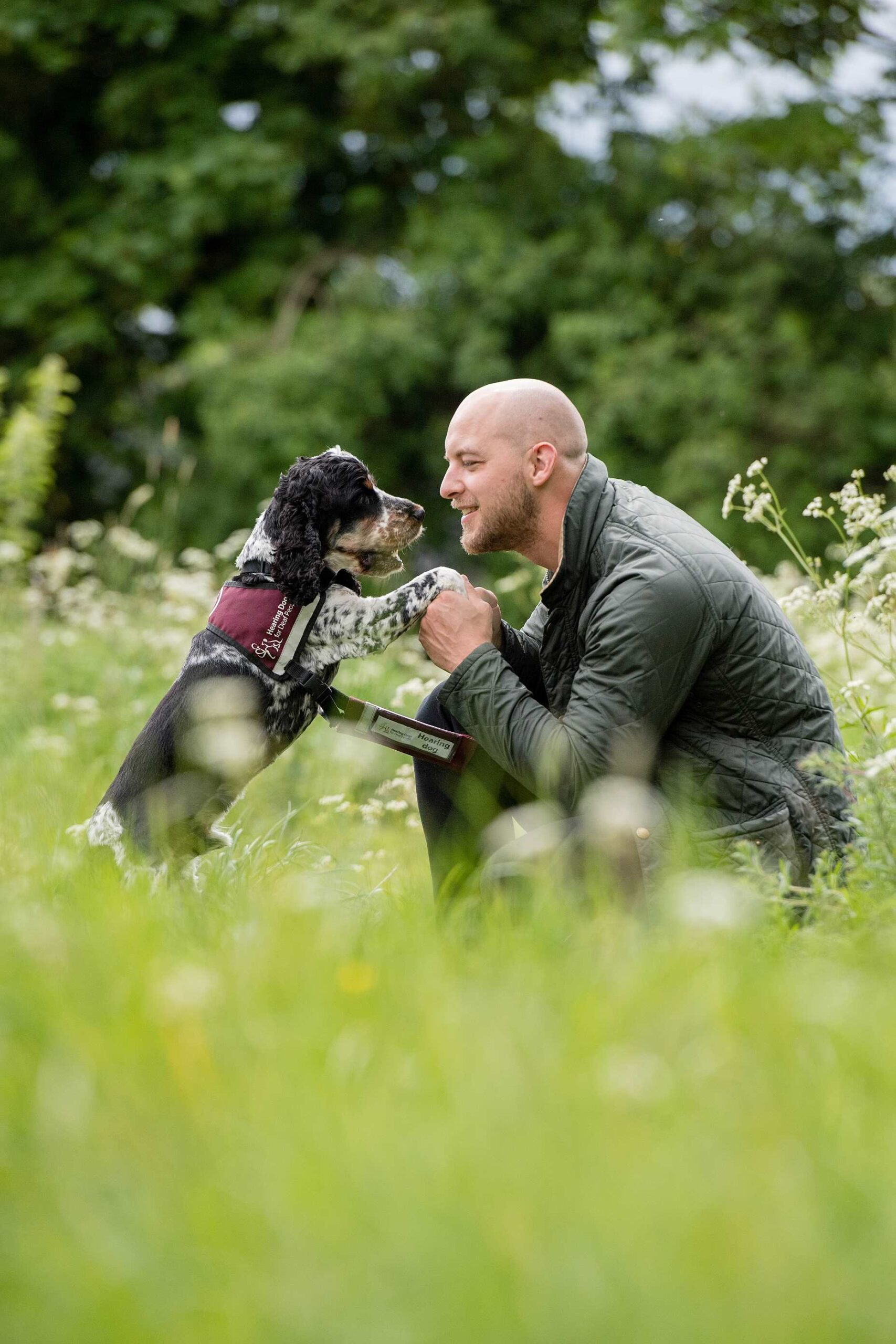 Visitors' dogs are also welcome on leads, or alternatively can join Raby's free New Year's Day dog walk at 11.30am in the Hunters Yard. 
The park will be open on New Year's Day to walk in support of the charity between 10am and 4pm. The Plotters' Forest will also be open during the day, with tickets available to purchase in advance on the website. New Year's Day tickets for The Plotters' Forest Festive Trail will be at a special discounted rate, first come first served price of £5. The Plotters' Forest remains open on 2nd January for the bank holiday at the normal prices. 
What's more, between 2nd to 31st January, for every Deer Park ticket bought, visitors will secure unlimited free entry for the rest of the month. Unlimited entry will also be available at neighbouring High Force Waterfall, following the purchase of one entry ticket per person, for the whole of January. Raby's Yurt café will be open every day from 10am in the new year.
For further information, visit: www.raby.co.uk/raby-castle or for Hearing Dogs for Deaf People, please visit: www.hearingdogs.org.uk