Hundreds of people from County Durham have helped create an artwork that celebrates the area's mining heritage.
The artwork is a replica lead mining tub, whose sides are made up of hundreds of glass tiles. The tub will be displayed at the Killhope Lead Mining Museum in Upper Weardale.
The tiles symbolise how the lead mining industry shaped – and continues to influence – Weardale's landscapes, communities and wildlife.
The tub will be unveiled at the museum on Tuesday 2nd July. A number of workshops focusing on the artwork have been held in schools and community centres all over the dale.
Nearly 500 people – ranging in age from three to 88 – have made glass tiles for the tub after attending workshops. During the workshops, locals were inspired by hearing each other's stories and by looking at photos and watching films of people who had once lived and worked in Weardale.
Youngsters at local schools got to hear 88-year-old Mary Bell talking about washday 80 years ago. Mary also charmed workshop attendees by talking about butter making and by singing songs in traditional Weardale dialect.
The project – which was partly funded by Arts Council England – saw Durham County Council's community arts team working with MBC Arts Wellbeing CIC, Northern Heartlands and the Weardale Area Action Partnerships.
Glass-making tutors from MBC Arts Wellbeing CIC gave locals guidance on producing the tiles, using materials that reflected the industrial techniques of the past. The glass tiles are now being formed into 20 panels, which will soon be fired then fixed to the tub's frame.
Durham County Council's cabinet member for tourism, culture, leisure and rural issues, Cllr Ossie Johnson, attended a workshop at Wearhead Primary School, during which he helped children come up with designs for tiles.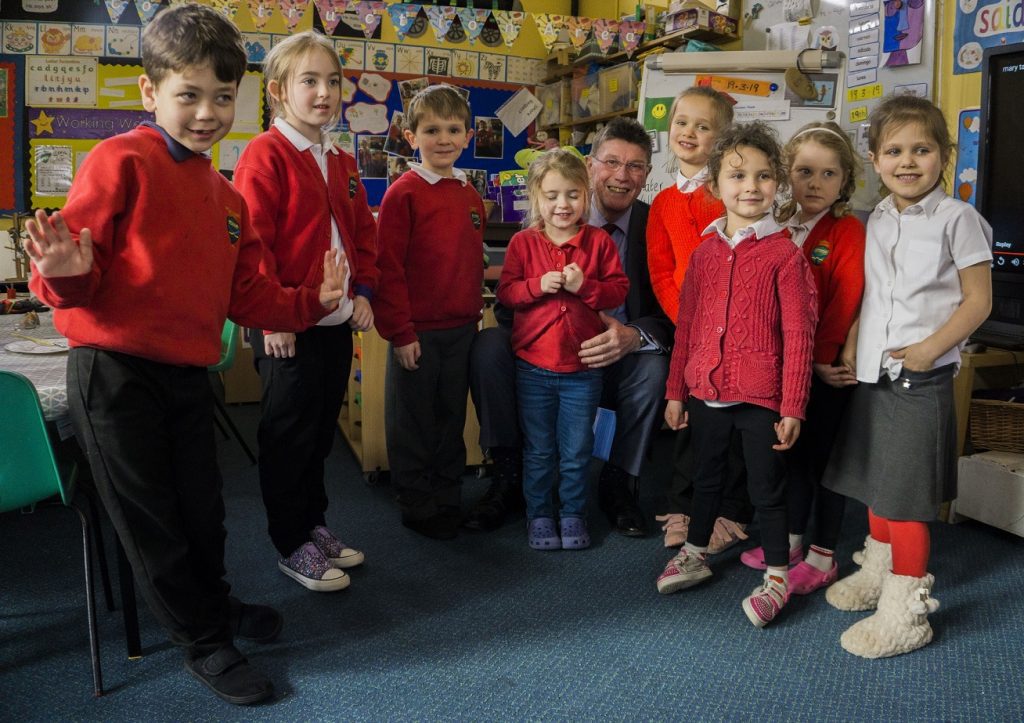 Cllr Johnson said, "It was wonderful to attend the workshop and to see young children excited about the heritage of the area."
"The Weardale Tub is a great project as it's bringing the community together in such a creative and inspiring way. I can't wait to see the finished artwork when it's unveiled at Killhope this summer."
The Weardale Tub project follows on from the We Are Weardale initiative, a year-long-creative literacy scheme during which residents and schoolchildren produced a book of stories about local life.
(The article's main image shows tiles created for the Weardale Tub by children at Wolsingham School.)