It's never pleasant to face an invasion of pests – with the likes of cockroaches, wasps, bedbugs, ants, mice, rats, moles and other pesky creatures all able to cause havoc in our homes and gardens.
And many types of pest infestation have been on the rise in recent years. Warmer weather and more frequent foreign travel, for example, have seen a resurgence of the dreaded bedbug. In 2014, the UK saw 116,638 treatments for mice and 13,582 callouts for cockroaches, while London alone had 7,339 bedbug callouts during that year.
But the good news is that if any little creatures do decide to move in with you, Durham is one of the country's best places to be.
Durham County Council's Pest Control Team has become only the fourth such outfit from a UK local authority to meet the prestigious EN 16636 European quality control standards for pest management services.
As a result, the team has been granted certified status by the Confederation of European Pest Management Associations (CEPA).
The decision was confirmed after an inspection by independent technical experts, who examined the team's knowledge, record keeping and operational practices.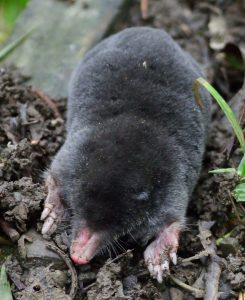 Durham County Council's pest control manager, Mike Farren, said, "We're delighted the inspectors recognised the quality of the service we provide."
"Our aim is to protect both residents and businesses from the health risks associated with pests. This award shows we are doing that and that we are at the cutting edge for councils in the UK when it comes to pest management."
Pest control is not a service that councils are legally obliged to provide and around 15% of councils in the UK have no pest control team. Durham County Council provides its pest management services for a one-off fee of £40 per infestation.
The council's team can deal with a variety of pest problems ranging from bedbugs and fleas to cockroaches and weevils to squirrels and moles.
Appointments can be made by going to www.durham.gov.uk/pestcontrol or by telephoning 03000 260 000.
Businesses can request a free, no-obligation survey which will identify any pest-related issues. To arrange such a survey – or to find out more about the work of the Pest Control Team – businesses can phone 03000 262550 or email [email protected].