We are excited to welcome visitors back to Durham Cathedral from 17 May, in line with the third stage of the government's roadmap out of lockdown. 
We've been working exceptionally hard behind the scenes to ensure that the cathedral is a safe and welcoming space for you to visit; space for you to reconnect with the world-class heritage on your doorstep, or to visit for a moment of reflection and tranquillity. From 17 May the cathedral, Central Tower, Cathedral Shop, Undercroft Restaurant, and toilets will be open:
Monday- Saturday 10am-4pm
Sunday 12 noon- 4pm
Andrew Usher, Director of Visitor Experience and Enterprise at Durham Cathedral said: "I am delighted that we are going to be able to welcome visitors back to Durham Cathedral next week. We are committed to offering an outstanding experience to visitors. We're proud that during one of the toughest times the cathedral has ever faced, we have been able to bounce back and offer such a wide variety of indoor and outdoor activities our reopening.
"There's an abundance of things to do during a visit to Durham Cathedral, whether you're visiting with your family or by yourself. Marvel at the breath-taking Romanesque architecture and stained glass; explore the medieval Cloisters, a filming location in the first two Harry Potter films; climb the recently restored Central Tower, a challenging but rewarding feat offering stunning views of Durham and beyond from the top. There really is something for everyone."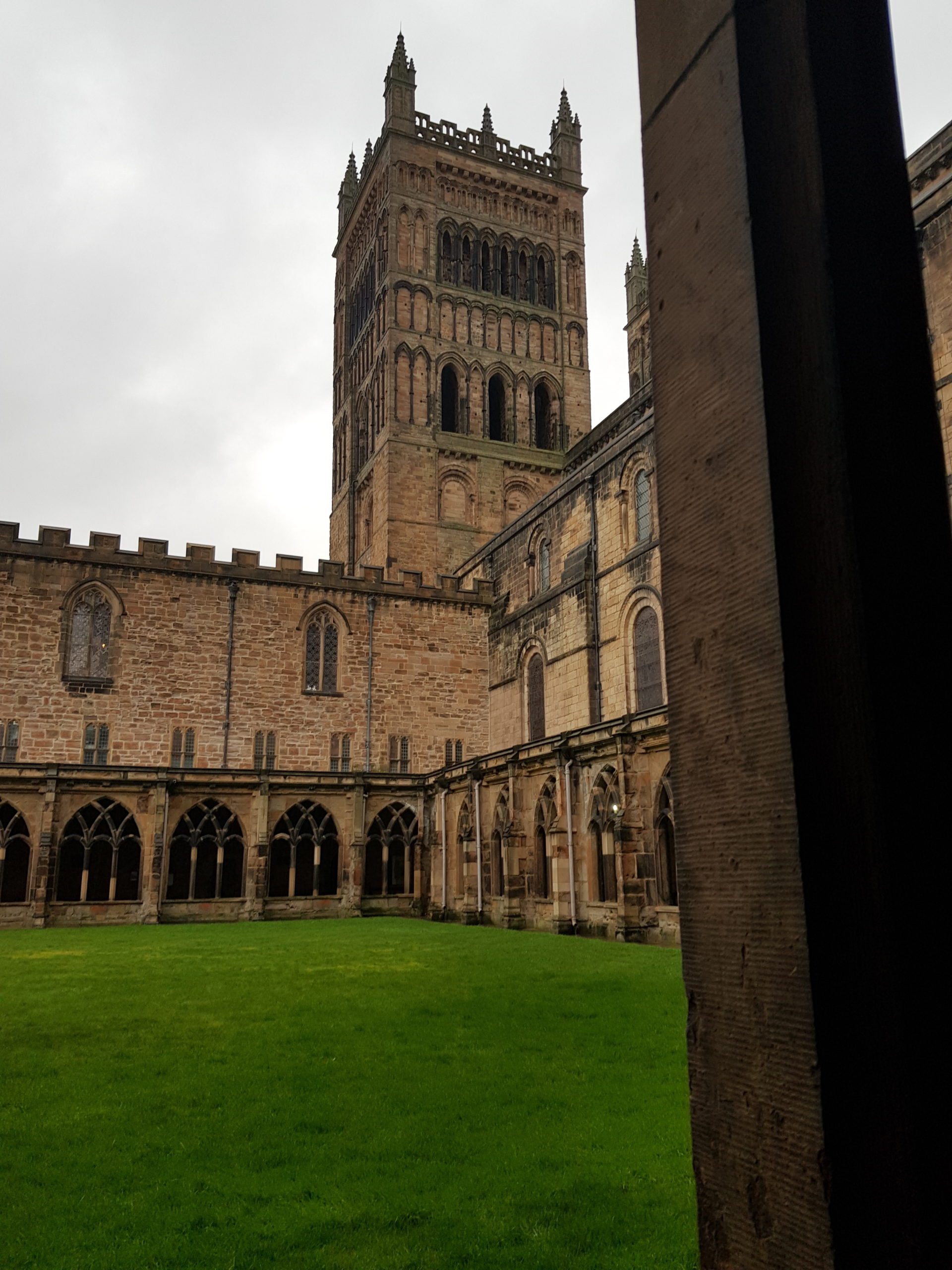 Shop handmade, quintessentially Durham gifts in the Durham Cathedral Shop and enjoy a bite to eat in the Undercroft Restaurant, with seating options in the covered Cloister. Alfresco picnic lunches (from the restaurant or ready-made from home) are also available to enjoy in the Monks' Garden, which offers spectacular views towards the viaduct.
Following social distancing guidelines, a maximum of 6 people (those in a bubble or 6 individuals from different households) is permitted to climb the tower at once. It is advised that you book onto a slot in advance of your visit to avoid disappointment on the day.
Learn about the rich history and architecture of the cathedral and saints Cuthbert and Bede whose remains are housed in the cathedral on an informative guided tour.  Tours run daily at 11 am.
Why not make a full day of it, and explore the wonderful outdoor spaces that surround the cathedral. The Wear's riverbanks and woodlands provide a peaceful haven from the busyness of the city, and with short-medium length walking trails, they're not to be missed for those seeking adventure. Paper copies of the trails will be available from the Visitor Desk and downloadable copies from the website.
In-person services continue to be offered in a covid-secure way Tuesday to Sunday, with online worship also being offered to those further afield Monday through to Sunday.
Durham Cathedral Museum (formerly Open Treasure) and Durham Cathedral Library will remain closed for the time being, but we are hopeful that these spaces will reopen towards the end of June.
You can find the full list of measures we have put in place to keep you safe while onsite on our website. You'll also find information there about our new pricing and service schedule as well as bookable Central Tower and Guided Tour slots which will be uploaded later this week. Please note you can also call the Visitor Desk to book on 0191 338 7178.
As we reopen, we ask that our visitors help us safeguard the cathedral for generations to come by making a suggested donation of £5 when they visit. It currently costs £20 per minute to run the cathedral and £5 of this is spent on the daily upkeep of the cathedral and its precinct, so your donation will help us minute by minute to remain a safe, open, and welcoming space for everyone.
Our thanks go to the National Lottery Heritage Fund and the Department of Culture Media and Sport, who have made our reopening possible with their generous grant support in recent months.
Our friendly visitor team is ready and waiting to welcome you back soon!